LATE: Doomsday Clock #8, Batman Damned #2, Shazam #2
Doomsday Clock #8 was solicited for next Wednesday, the 28th of November. It won't be out for then, it has slipped two more weeks into December 12th.
Batman Damned #2 has already been delayed, after Lee Bermejo had to redo four pages after the issues with Batman Damned #1. You know the ones. It had already slipped further from its original publication date of today, to December the 5th, it has now slipped further to December the 12th.
And as we predicted, Shazam #2 has followed Shazam #1's slip to the 5th of December, bu #2 slipping from the 19th December to the 23rd January. Despite having a rather festive cover…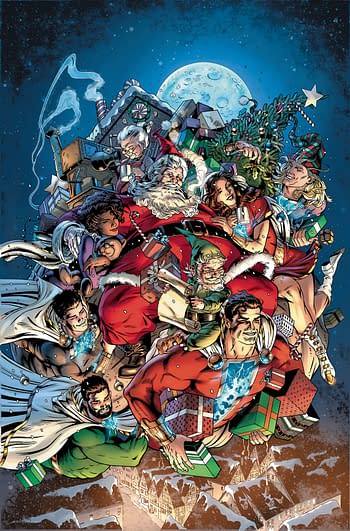 SHAZAM #2
(W) Geoff Johns (A/CA) Dale Eaglesham
"Shazam! and the Seven Kingdoms" part two! The acclaimed team of writer Geoff Johns and artist Dale Eaglesham continue the first all-new ongoing SHAZAM! title in decades!
Billy Batson has uncovered a secret deep within the Rock of Eternity that sends him on his most personal mission yet-one that threatens to tear apart his family! Meanwhile, the truth behind the Rock of Eternity's purpose and its forbidden past unveils new and familiar worlds (that Dale may go mad drawing)! Plus… talking animals?!In Shops: Jan 23, 2019
Final Orders Due: Dec 17, 2018
SRP: $3.99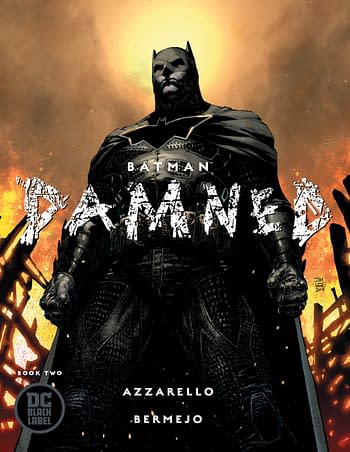 BATMAN DAMNED #2 (OF 3) (MR)
(W) Brian Azzarello (A/CA) Lee Bermejo
As Batman's descent into the madness of Gotham City's decadent underbelly continues, he must try to exorcise some of his demons…and who better to help than the Demon, Etrigan himself. And where there's demons, there's also a Deadman, a Spectre, an Enchantress and a host of other supernatural friends and foes-it's a veritable Grand Guignol!
SRP: $6.99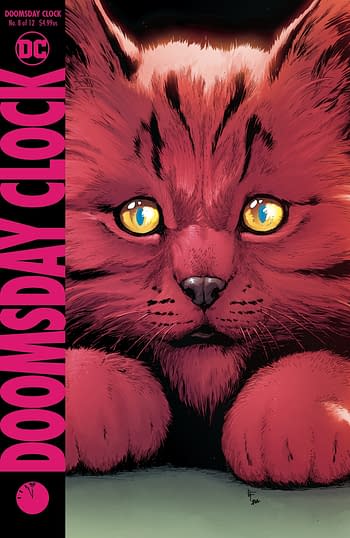 DOOMSDAY CLOCK #8 (OF 12)
(W) Geoff Johns (A/CA) Gary Frank
The critical and commercial hit series by Geoff Johns and Gary Frank continues following the shocking revelations of last issue. As the truth behind Dr. Manhattan's actions against the DC Universe are revealed, Ozymandias turns to the only being who can stop him: Superman.
SRP: $4.99