Len Wein has passed away at the age of 69, after recently undergoing what was believed to be successful surgery.
Co-creator of the All-New All-Different X-Men with Dave Cockrum including Nightcrawler, Storm and Colossus, as well as co-creator of Wolverine before at Marvel, and at DC Comics co-creator of Swamp Thing, and who hired Alan Moore for the character, he wrote and edited so many comic books in his decades working on the medium – including editing Watchmen. He was one of the most influential people in modern day comics books, with his best-known characters now earning billions in the movies. He also appeared in a cameo role in X-Men: Days of Future Past, was an editor at Disney Comics, wrote for video games and television, and so much more.
Len Wein's career began in comic book fanzines and initially tried to get work in comics as an artist before deciding writing was his strength. His first professionally published work was for Teen Titans in 1968, before working on a range of genres for DC and Marvel, when the comics field was a little wider than it is now. But he would write well favoured runs on Batman, Justice League and Daredevil before co-creating Swamp Thing with Bernie Wrightson, spent a year as editor-in-chief at Marvel before co-creating Wolverine for the Hulk and then, with Dave Cockrum, introducing Wolverine into the revival of the X-Men which turned an unappreciated superhero property into one of the biggest superhero franchises of all time.
He then moved to DC to write and edit so many books through the eighties, including working with the man he had hired to take over Swamp Thing on a certain comic called Watchmen. He also revived and rebooted Wonder Woman with George Perez, revived Blue Beetle and wrote the Legends series.
He moved West to become editor-in-chief of Disney Comics for three years before writing animated series, often including superhero characters such as X-Men, Batman and Spider-Man. And he kept writing comics as he saw his creations gain worldwide fame and fortune. Recently that also included Cottonmouth, the bad guy from the recent Luke Cage TV show. He also returned to DC Comics to write Before Watchmen, including Ozymandias, fixing a plotline that had seen him leave Watchmen thirty years before.
He recently underwent a number of operations, including one that he live-tweeted through.
The comic book industry is mourning his passing.
---
---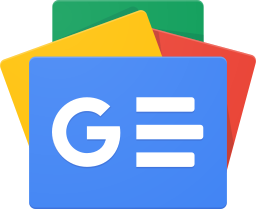 Stay up-to-date and support the site by following Bleeding Cool on Google News today!