Live From The True Believers Awards In London, With Stan Lee. (We Won One! Update)
I'm right here… Sat with the rest of the nominees at the True Believers Awards at the London Film And Comic Con… And Stan Lee is in the building. I will be updating through the evening… As we start with an impressive sound system.
Hosting is Anthony Head….
His Northern accent is on full display as the evening begins, celebrating comic book creators, professionals and non professionals. Bleeding Cool is nominated for best website and best magazine. If Anthony Stewart Head can stop himself from cracking up, we may get there eventually.
And here comes Stan Lee!
And Stan Lee has given the Roll of Honour award to Gail Simone, given to those who have had a huge impact in the medium and winning the respect of their peers. She talks about having prepared a speech if Moebius won. She talks about how she was always told she was wrong for comics, but that no one is and should be kept from doing them….
Katie Cook, Al Ewing, Matt Fraction, Scott Snyder and Charles Soule are up for best rising writer… And the winner is Matt Fraction. Accepted by Tim Pilcher who knew who won it (no one else did) Matt has sent an acceptance message full of gratitude for his family and friends across the industry.
Katie Cook, Sean Murphy, Fiona Staples, Annie Wu were nominated for best rising artist, won by Fiona Staples.
Awards they can't give out tonight, Fiona Staples for favourite fully painted artist, inks for Becky Cloonan, colourist for Matt Hollingsworth, letterer for Annie Parkhouse.
Nominees for favourite new comic are Guardians Of The Galaxy, Pretty Deadly, Rat Queens, Sex Criminals, The Wake… And the winner accepted by Andy Lanning, is Guardians Of The Galaxy.
"This is the bitter irony award as it's the book I wrote before it won the award." – Andy Lanning.
Nominees for best pencillers David Aja, Becky Cloonan, Fiona Staples, Greg Capullo and JH Williams. And the winner is… Fiona Staples.
Favourite American Colour Comic was won by Saga.
Anthony Head is gamely struggling brought failing tech and bringing levity to the video that doesn't work. Which considering that it was meant to have creators who had died this year, is wonderfully inappropriate.
Favourite editor and publisher goes to Chris Ryall and IDW, and accepted by Al Davison.
Favourite magazine about comics. Fuck me it's Bleeding Cool. I read out the statement below. On an iPad. The irony was not lost to the audience or Anthony Head. After thanking William Christensen, Jim Kuhoric, Hannah Means-Shannon and Mark Seifert, I said,
There's a feeling in the air among many publishers over the past few years that we're presiding over the last days of paper. But despite what the googles, apples, and facebooks of the world tell you, there's still things that paper is good for that digital is not, quite yet — and that's particularly true in comics. If you've ever been wandering a crowded convention floor and wanted to pull out your phone or tablet to see if there's a creator or comic you should be seeking out, or to check a back issue price, and then realized you can't do that because you don't want to drop it or accidentally leave it behind, you know exactly what I'm talking about.

So we've come full circle in comics, at least when it comes to our reference and new magazine material, in that it's disposable entertainment (or more properly — shareable and recyclable material), and if you happen to leave yours behind at the con or on your way to the shop, don't worry — we'll make another one in a few weeks, it'll be cheap, and we won't force you to sign a two year contract to get it.
Oh dear, I've been given the wrong trophy.
And now Jason Mewes is here…
For the favourite British Comic, the nominees are 2000AD, Death Sentence, Dungeon Fun, Porcelain, Saltire, and the winner is 2000AD! Accepted by Rebellion's Michael Molcher. And now the order of awards has gone wrong… Apparently that's why we got the wrong won. Anthony Head is most amusingly trying to smooth things out…
Favourite web based comic, nominated are Aces Weekly, Dumbing Of Agr, JL8, Oglof, xkcd... And the winner is Aces Weekly. Accepted by David Lloyd!
David Lloyd says that what they are doing is just for the creator and not for the publisher and that's why they don't need paper any more. Clearly we are going to have to have a fight…
Favourite cover, Fables, Hawkeye, Pretty Deadly, Rat Queens, Sex Criminals, and the winner is… Hawkeye #9. And now Tony is about to sing to a piano track. "Staring At The Sun"….
Favourite. British black and white comic was won by Good Cop Bad Cop. Jim, accepting his award, confessed he was actually Fiona Staples.
Favourite European comic was won by Asterix And The Picts, favourite black and white American comic was walking dead, favourite manga, Attack On Titan, favourite single story, Hawkeye pizza dog, favourite continuing comic, Saga, favourite collection Hawkeye vol 1 Oversized, favourite website CBR and favourite original graphic novel nominees Avengers Endless Wartime, Battling Boy, LOEG Nemo, Parker, Fifth Beatle and the Unwritten. And the winner announced by Mike Conroy and accepted by artist Mike McKone is Avengers Endless Wartime by McKone and Warren Ellis.
Shield, Arrow, Iron Man 3, Walking Dead, Thor 2 are nominated for favourite TV or film adaptation…. And the winner is Iron Man 3, with Cassandra running up to tell everyone who won.
And, though Anthony wanted to end with an up, they will now end with a down, the roll call of the deceased… . But everyone seems to have taken it in good spirit and fun… And there is a bigger audience for a comic book awards here than I have ever seen in the UK. Must be a thousand, easy. And Tony Head ended congratulated the comics industry for the inspiration that give to the whole entertainment industry.
Run the roll call… In memories, Dan Adkins, Dick Ayers, Bob Bartholemew, Gordon Bell, Felix Dennis, Al Feldstein, Louis Glanzman, Larry Ivie, Daniel Keyes, Steve Moore, Jose Ortiz Maya, Al Plastino, Jesse Santos, Bhop Stewart, Bill Stirton, David Torrie, Morris Weiss, all true believers….
The consensus? The biggest, ballsiest and brashest comics award show ever in the UK that, for all the cockups was genuinely entertaining, and the best such show I've been to outside of the best of the Eisners. Congrats all round.
Now to exchange my award… Thanks all!
---
---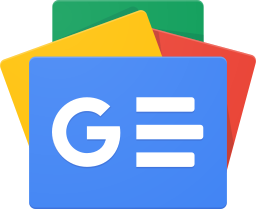 Stay up-to-date and support the site by following Bleeding Cool on Google News today!