Not a Hoax, Not an Imaginary Story: Mad Magazine is Relaunching with #1 – and Not for April Fools' Day
Last November, Bleeding Cool reported from NYCC that Mad Magazine, after over 500 issues, was going to get relaunched with a new issue one for April Fools' Day 2018.
Nobody seemed to believe us.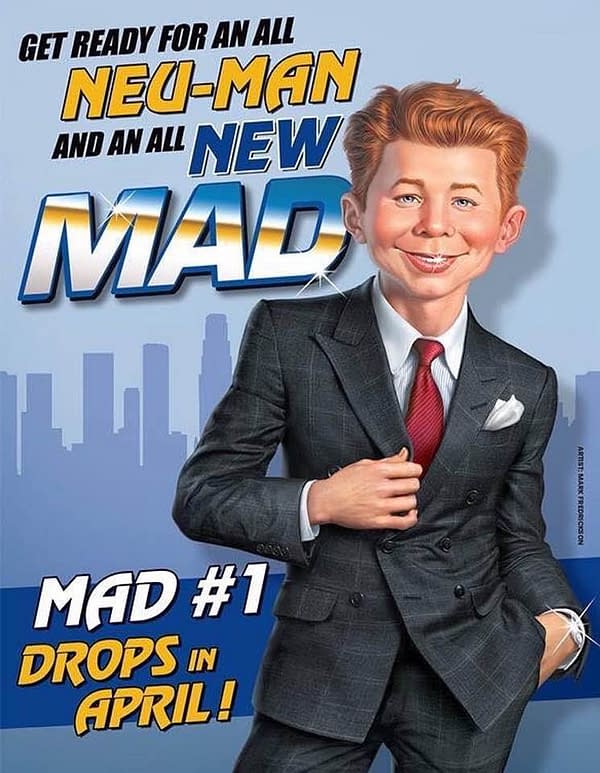 Then in February, Mad Magazine ran a back cover ad to that effect and DC Comics co-publisher Dan DiDio, king of the reboot and relaunch, backed it up.
Still, some folk thought it was a hoax.
Now comic book retailers have been told by DC Comics that no, they are not kidding around, and that the all-new MAD Magazine #1 is set to arrive in comic stores in April. And to prove how serious they are, it won't be on April 1st, but on April 18th. Relaunching with a new #1 issue from VP & Executive Editor Bill Morrison, with the help of the Usual Gang of Idiots, or The Ones Who Moved To Burbank.
DC Comics will unveil the new #1 cover during WonderCon. And a few other things…