Posted in: Batman, Comics, DC Comics | Tagged: Anand Giridharadas, Batman, bruce wayne, Hasan Minhaj, Patriot Act
---
"I Want to Make Batman Unnecessary" – Hasan Minhaj and Anand Giridharadas Take on Bruce Wayne in The Patriot Act
It seems as if it is de rigueur to take down Batman these days. If it's not Alfred Pennyworth in The Batman's Grave…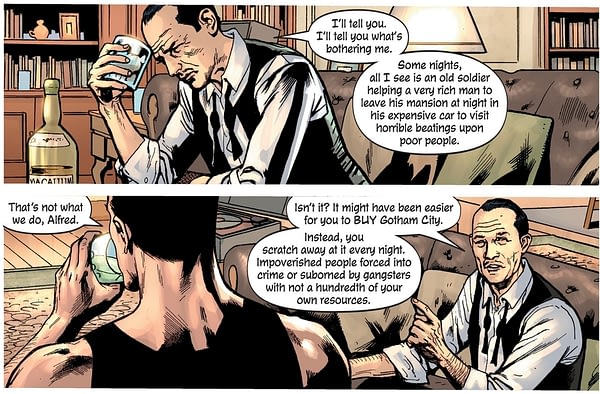 …then it's UK left-wing political movement Momentum that supports Jeremy Corbyn and the Labour Party, echoing such sentiments in a political broadcast.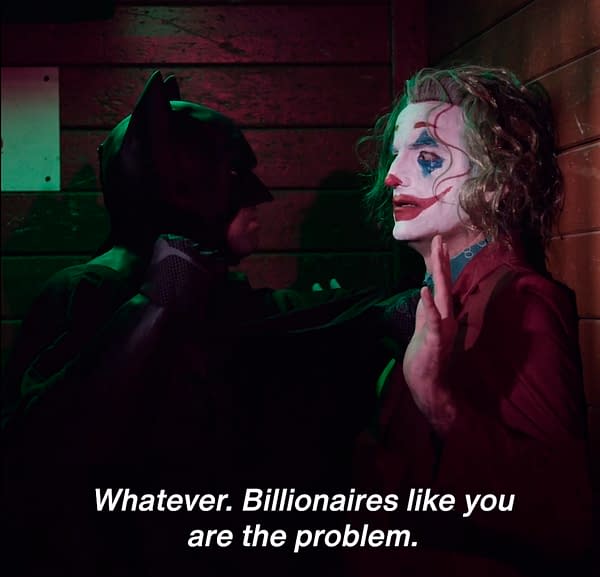 Well, the latest is Anand Giridharadas, author of Winners Take All, appearing with Hasan Minhaj on the new Patriot Act that dropped on Netflix this morning. Talking about billionaires who need to pay more tax, Minaj asked about fictional characters like Batman.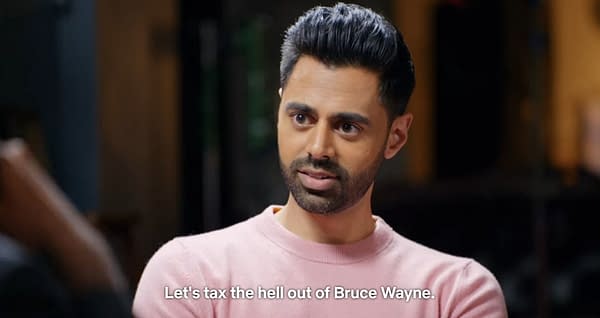 Hasan Minhaj: Let's tax the hell out of Bruce Wayne. Cause Wayne Enterprises created a ton of destruction and then here comes in this vigilante. He's like 'I'm gonna fix things myself.'

Anand Giridharadas: Cancel this whole interview and explain the whole thing through Batman. Batman is what all these plutocrats do. You cause problems by day in the way you run your company. And then you put on a suit at night and pretend you are the solution. Let's tax the hell out of Bruce Wayne. Then we wouldn't necessarily need him to put on a costume.

Minhaj: Your take is anti-Batman?

Giridharadas: I want to make Batman unnecessary.
Is Batman necessary at all?
---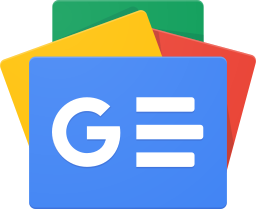 Stay up-to-date and support the site by following Bleeding Cool on Google News today!