Jason Borelli went to MoCCA for Bleeding Cool. His Prologue and Saturday report ran over the weekend.
Turns out I can handle colder climates. You have to understand that it was almost 80 degrees on Friday, and that was halved this morning. I get a little alarmed when I think too much about the weather.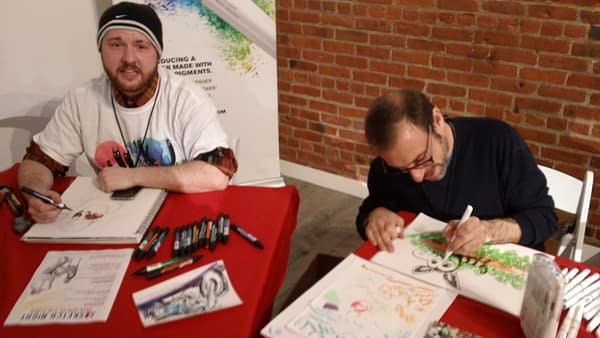 Today was as busy as yesterday. I picked up some odds and ends, my wallet getting lighter even after I hit an ATM before coming home on Saturday. I got three alternative comics from the Forbidden Planet table for $3, and I got a nice tote bag to carry them in at no additional charge. I already have a backpack, but I'm all for weight distribution. I also got the second and third issues of Hip Hop Family Tree from the Fantagraphics table. I'll have to seek out the collected editions from the library. I also got a mincomic from a guy who recognized me from the Big Apple Con and who apparently sees me all the time at conventions. Sometimes, people remember me even when I try not to make much of an impression.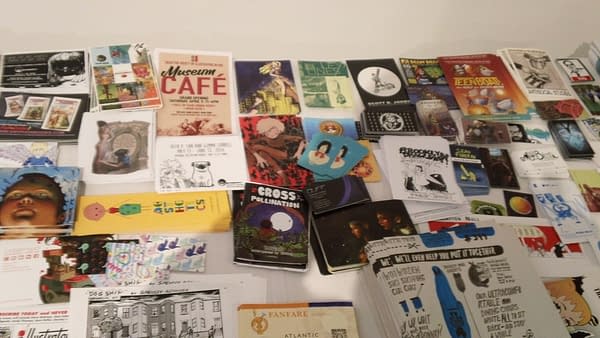 I went to Ink 48 for "You Can Get Killed Doing This: Sketches From The Satire Biz." It probably wasn't as packed as the other panel for Rebecca Sugar (creator of Steven Universe), but a good-sized crowd showed up to hear folks wax on about boundaries.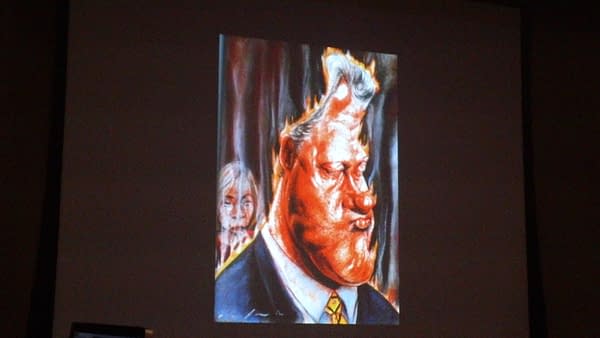 National Lampoon cartoonist/artist Rick Meyerowitz moderated the panel, joined by Steve Brodner (political cartoonist), Sean Kelly (former National Lampoon co-editor) and Peter Kuper (World War 3 Illustrated). The session got heavy at times, with slides showcasing the panelists' work, but the audience got some good laughs. If I had my sketchbook at the time, I would have shown off Trump-as-Darkseid. Compared to their work, I'd think they'd consider it tame.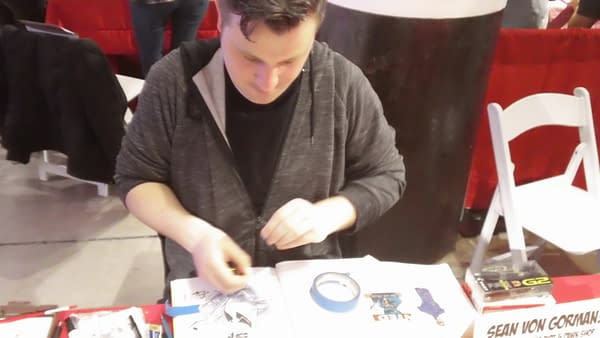 Speaking of sketches, I wound up getting three more. I hadn't seen Sean Von Gorman since late 2014. It's hard to forget my first impression of him at a past MoCCA, where he successfully took off a straitjacket to promote his comic on Harry Houdini.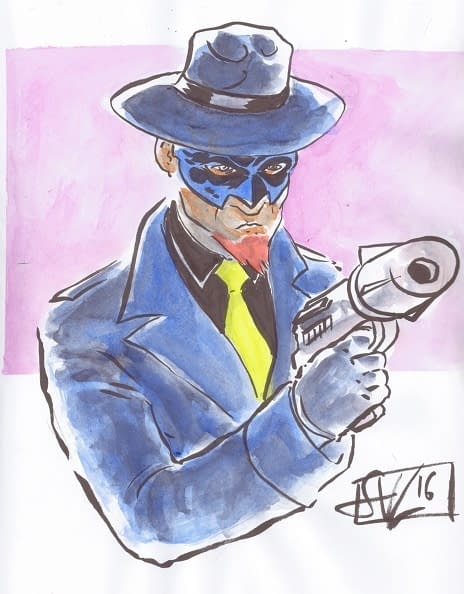 He watches The Venture Bros., and he did a top-notch Blue Morpho for me . . . impressive, since I only brought one reference for him to use.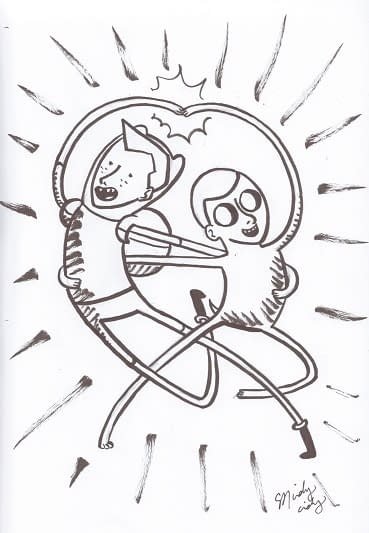 Next, I got my "Ad-Venture Time" idea realized by Mindy Indy. She's not into The Venture Bros., but she is a fan of Adventure Time, and she used the material I gave her to draw an amalgamation of the two shows.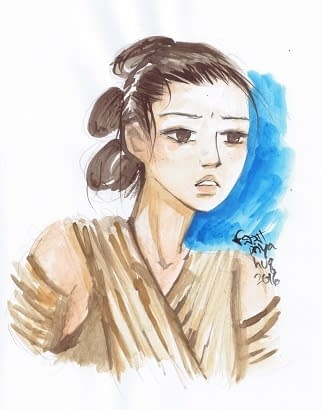 Finally, I met Priya Huq, who was offering inexpensive watercolor commissions. I didn't turn to my tattered reference pages, instead asking for Rey from Star Wars: The Force Awakens.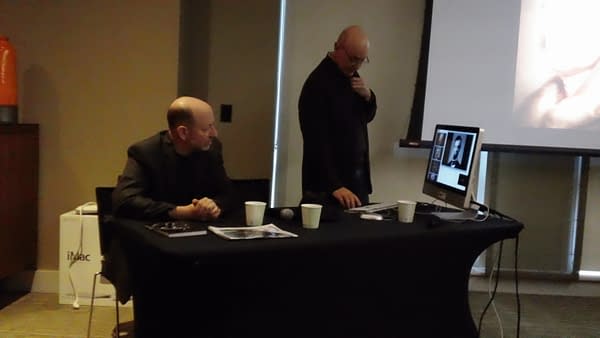 All in all, I had a good time at MoCCA. Sure, walking for 15-20 minutes to get to Metropolitan West was not ideal, but I probably needed the workout. And if you're not sick of me drone about sketches and sketch ideas, you can check out my blog. April is the month for the A-To-Z Challenge, and I'm writing about my favorite artists. I've only just begun, but I look forward to writing on a regular basis. Please feel free to give me a comment.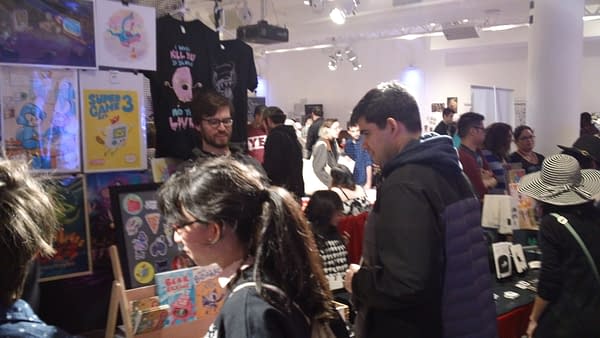 Enjoyed this article? Share it!