Mark Millar, Currently Writing American Jesus Vol 3, Honest
We mentioned Mark Millar's comments about DC Comics abandoning Superman's secret identity and the current status of Starlight on John Siuntres' Word Balloon podcast. But he also caught people up on American Jesus his surprise sequel with Peter Gross that 'dropped' from Image Comics before Christmas. And that he has started writing American Jesus Vol 3 as well. Honest. But he has has a while since the publication of the first series and the years have given him a lot of time to think about it. He says that the first one was set in the eighties, where the child discovers he's the anti-christ rather than the new messiah as he'd believed. Book Two (the one just started published) will portray the real return of the messiah in the nineties – even though issue 1 takes place in the seventies – with his mother who runs away live in a military complex, the rest will be set in the nineties. Going for a hook, Millar says "if you like the Bible, you'll love this. The official sequel… the first two were good, this is Return Of The Jedi." I'm not sure that's the positive message he was going for though. Better not be bloody Ewoks. Go on, here's a look at the second issue cover.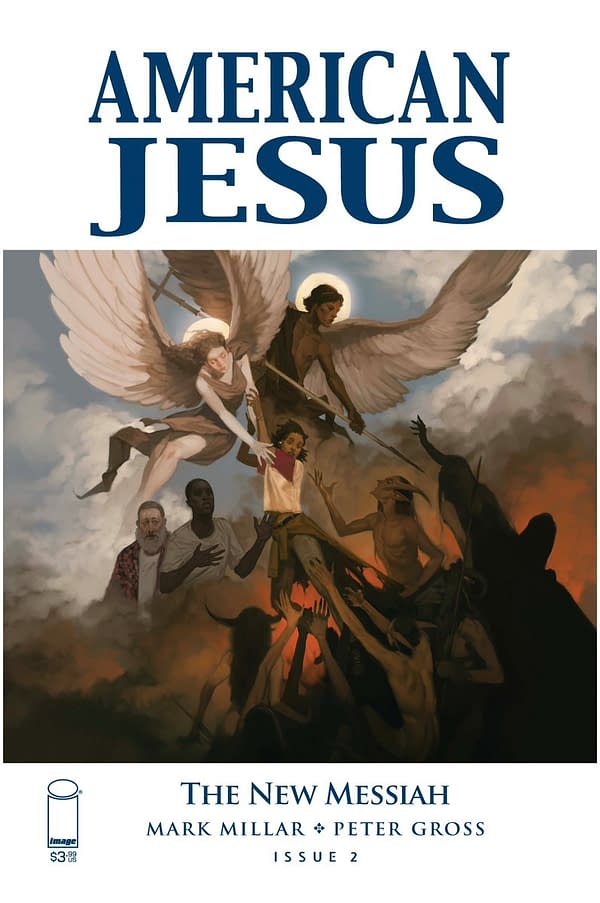 Listen to "Television Comic Books Mark Millar The Barefoot (Netflix) Executive" on Spreaker.