We knew that Wolverine was getting a Classified volume on Amazon. We expect for what happens after the Hunt for Wolverine books. Wolverine: Here I Am?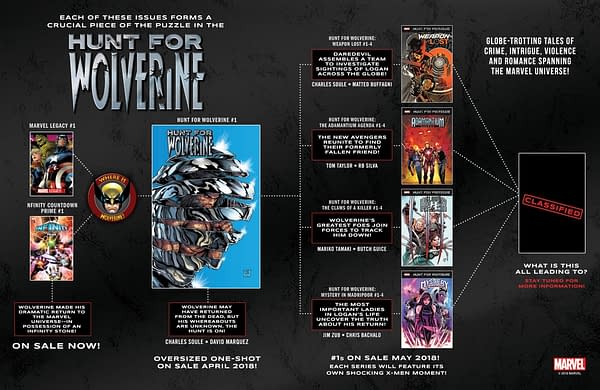 There you go. Find out soon. There'#s also a Classified Prelude collection listed on Amazon, which I would bet is an Infinity Wars Prelude that no one has updated yet.
But just joined the Amazon listings are the following
Jessica Jones: Classified Paperback – November 6, 2018
Luke Cage: Classified Paperback – November 27, 2018
We knew Jessica Jones was returning after the current series, with a woman creative team and we got this teaser in Bendis' final issue of the series.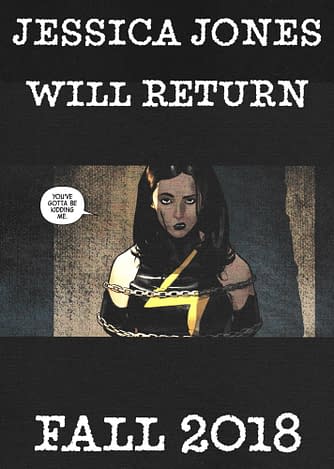 We also know Jessica Jones doesn't wear spandex and hates the Ms Marvel costume. So something has happened…
But does this also mean that Luke Cage is getting a new series for Marvel Fresh Start as well? And it is tied into Jessica Jones' new series? It just might… they are husband and wife after all…
Enjoyed this article? Share it!