What Are Marvel Comics' Plans For Mephisto? Will We Know In December?
We asked this question back in May. What's up with Mephisto in the Marvel Universe of late? And is it anything to do with the upcoming Marvel December event? The evidence has continued to mount up. There's a moment in today's Doctor Strange #15, as the entirety of the Marvel mystical and cosmic universe goes toe to toe with Galactus. While Mephisto, for one panel, watches.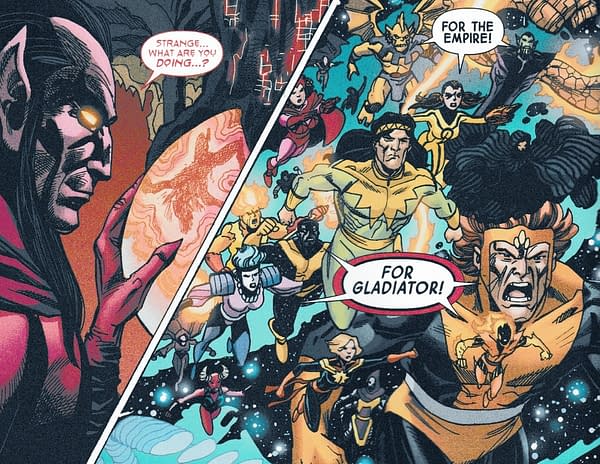 He's been popping up a lot even more of late. Messing with Champions, creating Cosmic Ghost Rider, even playing with Deadpool…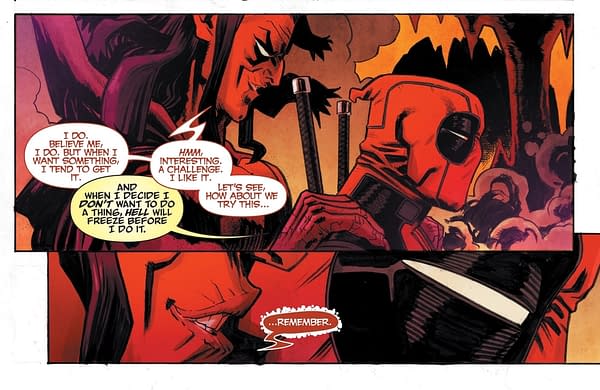 …and Deadpool's future children.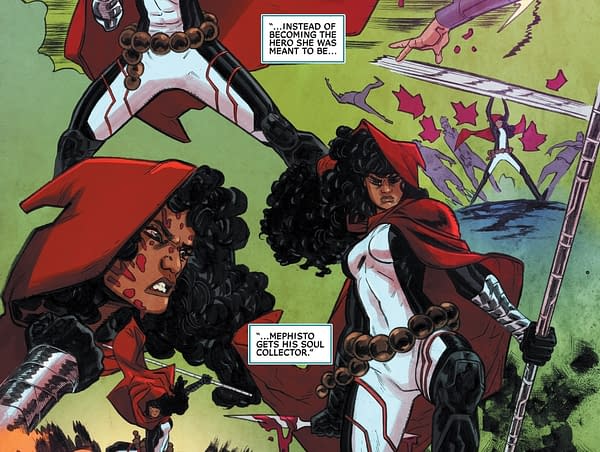 In Avengers, making big plans for the teams while watching The War Of The Realms play out, and tying all the individual plotlines together on his chessboard.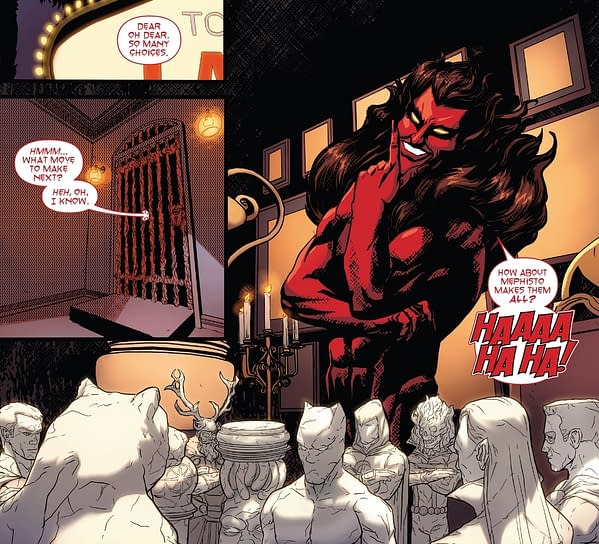 And we've seen how he's been in this for the long game… since the Garden of Eden.
Today, we saw one of his progeny, Mania, reclaim her Hell Mark when fighting Carnage in today's Venom: Funeral Pyre #1 for Absolute Carnage.
And we know there is a new Ghost Rider series coming, featuring Johnny Blaze as the King Of Hell. Alongside a new Ghost Rider TV series and a Hellstrom TV series. ANd this teaser…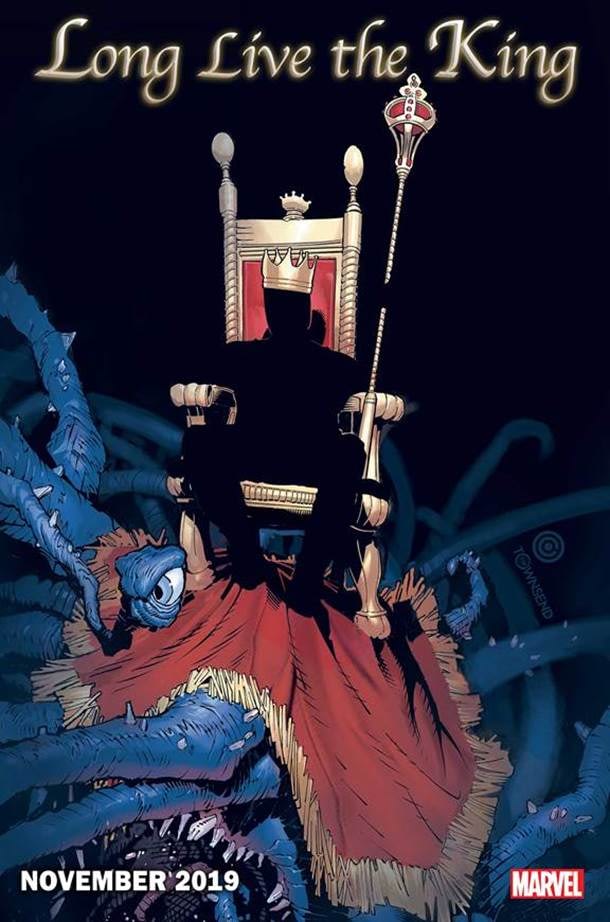 Tied in with this teaser…
Is it Mephisto time? Any more evidence out there?