Marvel Comics to Preview New Hulk Creative Team in Upcoming Annual
Hulk Annual #1, from Marvel Comics in May, will also include a preview of the Hulk's next creative team for this summer.
---
In May, Marvel Comics will publish a new Hulk Annual purporting to be a horror comic book of found footage by David Pepose and Caio Majado, The Viridian Project.
Set in the town that birthed the Hulk, the story will introduce a ragtag group of young filmmakers who set out to uncover the truth behind the green goliath's origin but end up getting a firsthand look at his deadly rage! The terrifying tale will keep readers on the edge of their seat with thrills as well as thought-provoking insights into Hulk's effect on the world around him. A documentary crew is on the hunt for a monster at the heart of a gamma radiation leak, but they get much more than they bargained for when they're caught in the middle of a brawl between two unstoppable giants, as Hulk battles an unleashed Giganto! "When my editor Wil Moss first reached out to me about writing this HULK ANNUAL, it took me a beat to wrap my head around the enormity of it all," Pepose said. "The Hulk is such a massive character, just this larger-than-life figure who is equal parts man, monster, and unstoppable force of nature. And it's that feeling of unfathomable scale that we're looking to explore in 'The Viridian Project,' our found-footage story about a team of filmmakers shooting a documentary on the legacy of Bruce Banner… and the horrors they discover when they actually find him. It's been incredibly exciting to dive into the Hulk's adventures through this truly human lens, and I can't wait for readers to witness first-hand what it's like to ride out an encounter with The Strongest One There Is!"
Hulk Annual #1 will also include a preview of the Hulk's next creative team for this summer.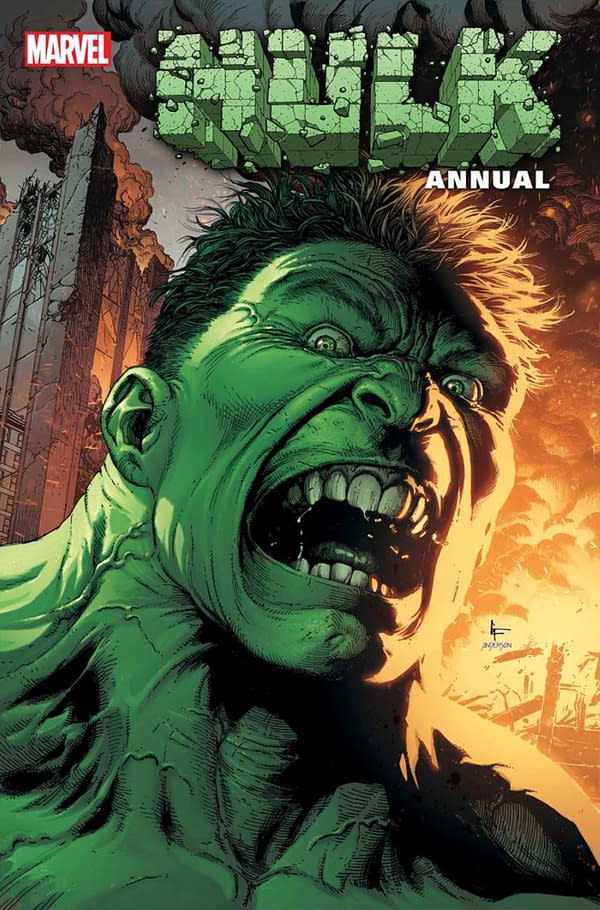 HULK ANNUAL #1
Written by DAVID PEPOSE
Art by CAIO MAJADO
Cover by GARY FRANK
On Sale 5/17