He looks like Ultron may be still merged with Hank Pym in some farrago of life. And it looks as if he has Jocasta and Janet Van Dyne imprisoned. And is fighting Tony Stark: Iron Man. With those three, it would suggest that Unite Or Perish: The Ultron Agenda will be appearing in the Tony Stark: Iron Man comic book series written by Dan Slott and Jim Zub – currently with Gail Simone filling in during The War Of The Realms.
And considering Tony Stark has been knocking iron boots with Hank Pym's ex-missus, Janet, there may just be something personal in this. Just a little. And Jocasta may well take offense of my use of 'farrago' in the ipening sentence too.
Might this help lead up to he inevitable and highly teased Iron Man 2020 event? You never know, it just might.
Here's the Mike Deodato artwork Marvel are using to tease this new… thing, coming in September.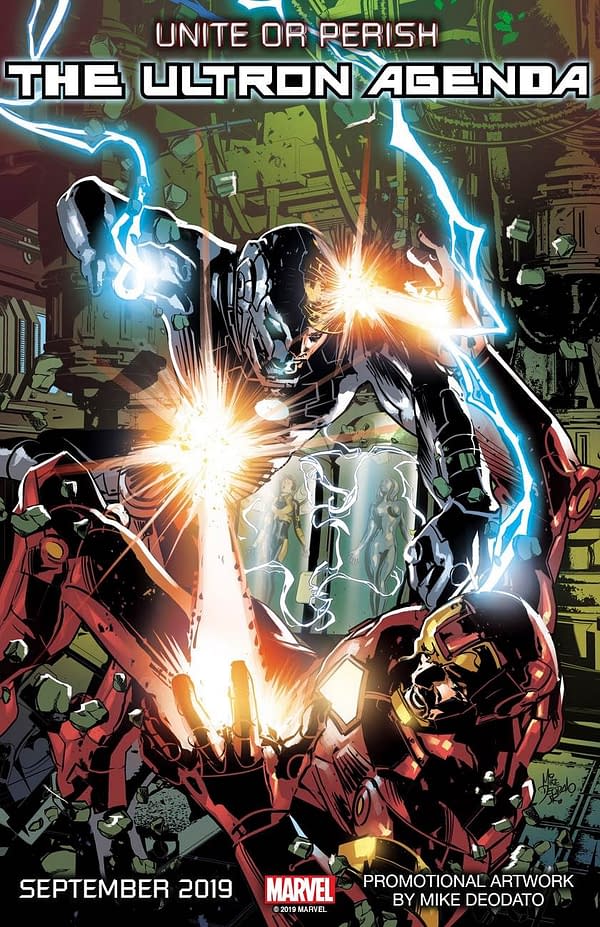 Enjoyed this article? Share it!