Posted in: Comics, Comics Publishers, Marvel Comics, Spider-Man | Tagged: diamond, marvel
---
Marvel Drops Retailer Discount on Foil Variants, Prices Push Up
Marvel Comics has informed comic book retailers that " Marvel's new Foil Variant Cover Program will be without retailer discount.
---
Marvel Comics has informed comic book retailers that " Marvel's new Foil Variant Cover Program will bear different shorter discounts than normal, due to the significantly higher manufacturing costs for foil covers." Basically, they will cost more to manufacture but don't want the readers to have to pay more. So the retailers will have to eat the difference. OIr pass the cost onto customers by charging them well above the cover price. What do you reckon will happen? That's if the comic book stores realise what's happening.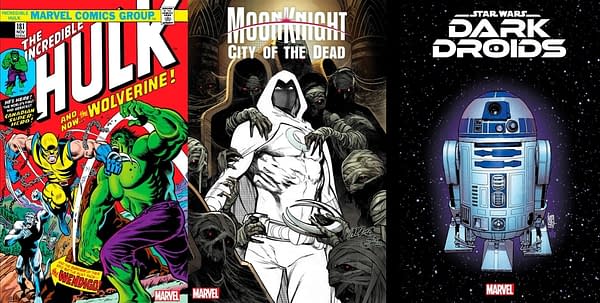 Ultimate Invasion #1 Bryan Hitch Foil Variant was to change its price from $8.99 to $8, and retailers would get no discount. The Incredible Hulk #181 Facsimile Edition Foil Variant, with a cover price of $3.99 will have no discount either, retailers will have to order copies for $3.99 each. While Moon Knight: City Of The Dead #1 Pepe Larraz Foil Variant will cost retailers $4.99, the price they are expected to sell it at.
Retailers will get a small discount on Star Wars: Dark Droids #1 Giuseppe Camuncoli Foil Variant, but only 16% as opposed to the usual 50-55% they expect to turn a profit.
San Francisco comic book retailer Brian Hibbs posted to Facebook, "I don't think there's any possible words here other than "Whoa, fuck Marvel comics"! Having the wholesale price be THE SAME as the "suggested retail price" is utterly disgusting, as it will cause significant consumer confusion, and I'm entirely sure it's going to catch many many retailers who don't read every single detail of every single email super super carefully by surprise, causing them to sell these stupid f-cking foil covers AT A LOSS. Marvel's done a whole lot of shitty and craven and anti-industry things over the decades, but this ranks among the worst. I sincerely hope all of my peers catch this in time (despite there being NOTHING about it in the initial solicits), and refuse to support this kind of f-cked up, predatory pricing."
Well, Diamond have told retailers that Incredible Hulk #181 Facsimile Edition Foil Variant and Moon Knight: City Of The Dead #1 Pepe Larraz Foil Variant will now have a cover price on the system of $4.50. It's still a pretty short discount but at least no store will actually lose money by not realising this. PRH still has them as officially $3.99 and $4.99 however…
ULTIMATE INVASION #1 (OF 4) BRYAN HITCH FOIL VAR (NET)
MARVEL COMICS
APR230634
(W) Jonathan Hickman (A/CA) Bryan Hitch
THE TRANSFORMATION OF THE MARVEL UNIVERSE BEGINS!
Superstar creators Jonathan Hickman and Bryan Hitch team up! The Illuminati must form once again to stop the Maker from his plans to destroy – or perhaps rebuild – the universe, with Miles Morales at the center of it all! Bryan's work on THE ULTIMATES helped redefine super hero comics for the 2000s – wait until you see what he and Jonathan have in store for this decade! Including new data pages by Jonathan Hickman – plus exclusive behind-the-scenes material on the world-building that has gone into this project!
Rated T+In Shops: Jun 21, 2023

INCREDIBLE HULK #181 FACSIMILE EDITION FOIL VAR
MARVEL COMICS
MAR239543
(W) Len Wein (A/CA) Herb Trimpe
The issue that introduced an icon! Just when you thought a battle between the Incredible Hulk and the Wendigo couldn't get any more ferocious, the Wolverine crashes the party! It's the first feature-length appearance of the world's first and greatest Canadian super hero, who would soon go on to become arguably the most popular and successful member of the X-Men! Encounter the Wolverine for the first time all over again in an action-packed throwdown that establishes a rivalry for the ages between the Jade Giant and the Best There Is! It's one of the all-time great Marvel comic books, boldly re-presented in its original form, ads and all! Reprinting INCREDIBLE HULK (1968) #181.
Rated TIn Shops: Jul 12, 2023
Final Orders Due: May 28, 2023

MOON KNIGHT CITY OF THE DEAD #1 (OF 5) PEPE LARRAZ FOIL VAR
MARVEL COMICS
MAY230729
(W) David Pepose (A) Marcelo Ferreira (CA) Pepe Larraz
THE DEBUT OF THE NEW SCARLET SCARAB!
Following the events of Moon Knight #25! When a young runaway is attacked by a gang of death cultists, he is left barely alive outside the Midnight Mission. But Marc Spector made a vow long ago to defend the travelers of the night…and as long as a spark of life remains, his mission isn't over yet. Follow Moon Knight on his most harrowing adventure yet, as the Fist of Khonshu journeys far beyond the land of the living – and battles across the mind-bending underworld known as the City of the Dead!
Rated T+In Shops: Jul 19, 2023

STAR WARS DARK DROIDS #1 GIUSEPPE CAMUNCOLI FOIL VAR
MARVEL COMICS
MAY230942
(W) Charles Soule (A) Luke Ross (CA) Giuseppe Camuncoli
"SCOURGE OF THE DROIDS!" A STAR WARS EPIC LIKE YOU'VE NEVER SEEN BEFORE! Who or what is THE SCOURGE, and why is no droid safe? As a corruption spreads from one droid to the next THE REBELLION and THE EMPIRE face chaos! What role does AJAX SIGMA play in all of this? And whose side is he on? Find out when horror comes to a galaxy far, far away! Charles Soule continues his legendary run on STAR WARS with the most ambitious event in STAR WARS comics history! Joined by his WAR OF THE BOUNTY HUNTERS collaborator Luke Ross, the superstar team carves a new path for the future!
Rated TIn Shops: Aug 02, 2023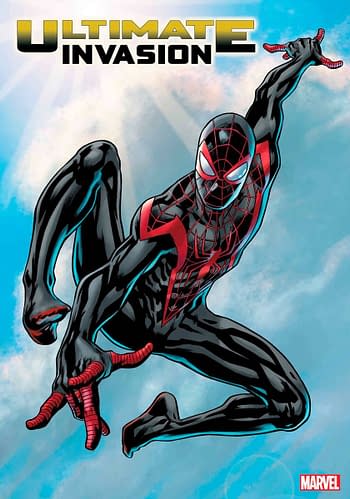 ---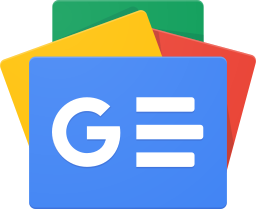 Stay up-to-date and support the site by following Bleeding Cool on Google News today!