Marvel Promises a Fresh Start in May 2018 … Ghost Rider, Ant-Man and the Wasp, She-Hulk, Thor and a Gold Hammer…
We Frankensteined a bunch of Marvel Comics stuff for May 2018 the other day – but there is plenty more to come. We said something like this was coming around now a while ago…
With new Marvel EIC C.B. Cebulski leading the charge for New Series and New Creative Teams and New Directions… and CCO Joe Quesada offering jumping=on points for lapsed fans.
A FRESH START
May 2018
New Creative Teams
New Series
New Directions
New Beginnings
Make Mine Marvel!
It all starts today…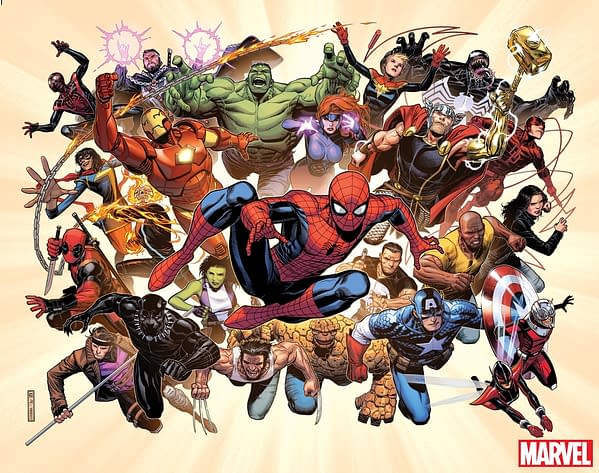 The Jim Cheung poster, motion-comicked suggests an Ant Man And The Wasp comics alongside the new movie, Thor Odinson with a golden Mjolnirish hammer, a new Ghost Rider series, Bruce Banner Hulk, Middle-Aged Man Logan, She-Hulk, Luke Cage still around, as is the Thing – but no Human Torch?