Marvel is turning 80-years-old next year, and to celebrate, they're relaunching Guardians of the Galaxy for the 80th time in a new series with approximately 80 new characters. The publisher was teasing team members all week with blacked-out image, revealing a few at a time, but in conjunction with comicbook-themed comic book website ComicBook.com, they've now revealed the entire lineup: Cosmic Ghost Rider, Beta Ray Bill, Nova, Moondragon, Groot, Silver Surfer, Adam Warlock, Darkhawk, Phyla-Vell, Guardian, and Star-Lord.
Written by global entertainment superstar Donny Cates with art by Geoff "Jeff" Shaw, Guardians of the Galaxy #1 hits stores in January. Check out the team by David Marquez below: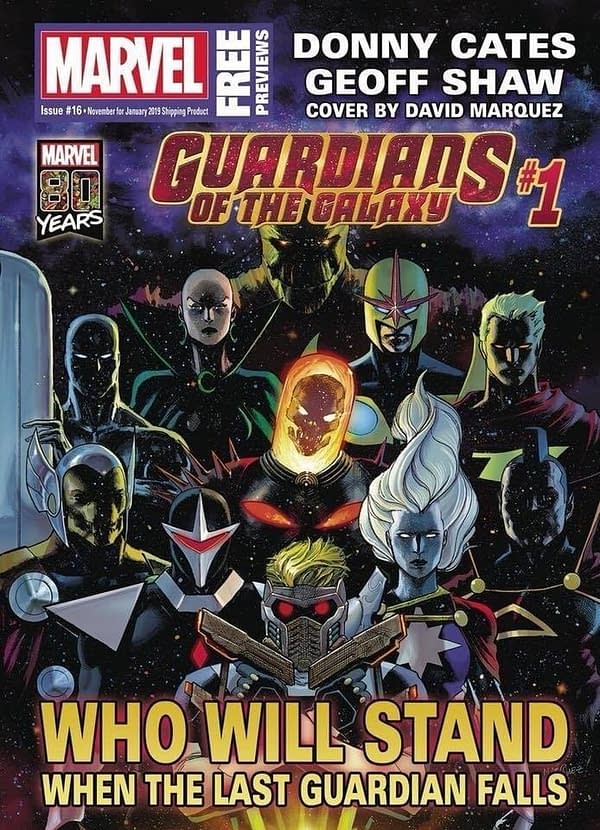 Enjoyed this article? Share it!