Marvel Teams With Black Eyed Peas For Will.I.Am-Penned Graphic Novel, Masters Of The Sun In a major announcement on Billboard.com today, Marvel revealed a new graphic novel produced in partnership with hip hop group The Black Eyed Peas and their frontman, rapper will.i.am. Called Masters of the Sun – The Zombie Chronicles, the futuristic project blends science fiction with hip hop to appeal to fans of both genres. As is tradition, Marvel celebrated the announcement by bringing out everyone's favorite hip hop comic book executive duo: Rapping Axel Alonso And Joe Q: As Chief Creative Office Joe Quesada laid down an intricate beat using only his mouth, Editor-in-Chief did what he does best: spit fly rhymes.
"My name is Axel and I'm here to say," Alonso rapped, "few artists have done more to embed hip hip in popular culture today, than will.i.am and the Black Eyed Peas, so all you Marvel critics can suck on deez–"
"Whoa whoa whoa!" interrupted Quesada. "Axel, The Walt Disney Corporation is a family-friendly organization that wouldn't appreciate that kind of language."
"Shut up Joe," Axel replied, "and give me a beat!"
"Uh-huh-uh-huh-uh-huh-uh-huh," Quesada beatboxed, snapping back into rhythm.
"We're thrilled to present this story, yo," Alonso continued, unphased. "That speaks directly to hip hop aficionados, plus comic book fans and, I think you'll see, the intersection of these two communities."
Through a series of dope rhymes delivered with a masterful flow, Axel deftly explained that Masters of the Sun would contain "real life social allegories" including L.A. gangs and hip hop and street dance culture. In the story, which will feature art from Benjamin Jackendoff and Damien Scott, lead character Zulu-X will use his wisdom and street smarts to take on a "nefarious ancient order" as aliens attack Los Angeles and people begin turning into zombies. He rapped that seven time Grammy award winner will.i.am and the Black Eyed Peas had been working on this original story for a decade, and that through a partnership with Marvel, following in the tradition of Marvel's recent efforts at hip hop exploi… er… collaboration, the project would come to fruition and be released in July. For will.i.am, it will be a dream come true. For Marvel, it adds to their already impressive hip hop cred.
"So you can see the proof right in my rhymes," Axel spit, "I'm the hip-hoppest executive of all time."
"Word," Quesada added. "Except maybe Russell Simmons."
"This should put to rest all conversation," Alonso continued, glaring at Quesada, "about Marvel and cultural appropriation."
"Check out Iron Fist on Netflix, homie!" Quesada chimed in. Axel dragged him off the stage by his ear.
Masters of the Sun – The Zombie Chronicles, from will.i.am, Benjamin Jackendoff, and Damien Scott is in stores in July.
---
---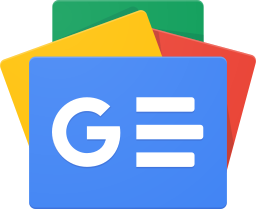 Stay up-to-date and support the site by following Bleeding Cool on Google News today!