Marvel Comics continues to ramp up its X-Men publishing schedule as X-book saturation approaches pre-HoXPoX levels. February sees the launch of Wolverine, replacing Fallen Angels, which is taking a break for an unspecified length of time. We also know that an X-Corp book is coming, originally slated for February but with that release date walked back, as Bleeding Cool reported. Now, the House of Ideas is teasing another book (unless it's the same book as X-Corp). Check out the teaser image: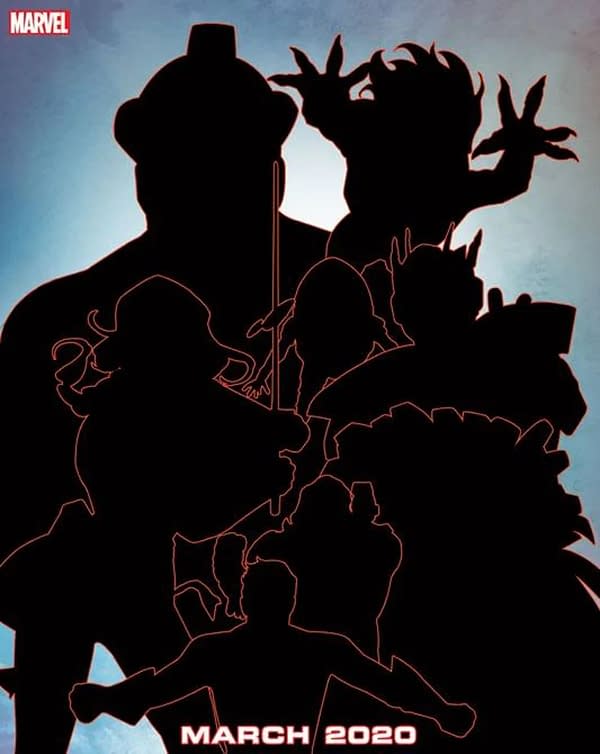 Marvel will apparently be revealing the team members one by one in the coming days, but until then, you can post your guesses for the blacked-out figures in the comments. We're thinking… Havoc at the top left? Nanny and Orphan Maker in the middle-right? Who else do you see?
Enjoyed this article? Share it!