Damian Hess, better known by his stage name MC Frontalot, is an Brooklyn-based hip-hop performer, web designer and professional geek. He was a musical guest on Wyatt Cenac's Night Train, a judge on King of the Nerds alongside Garfunkel & Oates, and was prominently featured in the documentaries The People Vs. George Lucas and Nerdcore Rising, a film about the subculture he helped create and the genre whose name he coined.
Hess began releasing music as MC Frontalot in 1999. His first successes came through Song Fight!, an online songwriting and recording competition, where he became known for consistently beating opponents.
And now he has a message for the modern social media times. He tells Bleeding Cool, "the internet has betrayed us all! The promise of a utopian Kurzweilian singularity is undermined by edgelord trolls, Dark Web villains, asinine memes and shallow echo chambers."
On his 7th album, MC Frontalot laments the state of the net on his 7th album Net Split or, the Fathomless Heartbreak of Online Itself (out on March 8th via Level Up Records & Tapes). Frontalot sees this as the end of a journey unfathomable at its beginning. And it turns out he went on-line and started doing all this in the same year I did.
"In 1992, it was love at first site. I'm in the computer lab in my first year of college. I can use Gopher to find illicit texts. I've got my first email address. Dungeons & Dragons has gone worldwide through MUDs—this is a breakup album about my relationship with the internet. But it's the kind of breakup where you keep seeing each other anyway, and it's toxic forever."
With tone-setting lead track Internet Sucks, Net Split first dives into how the democratization of the internet ultimately led to its moral downfall. The internet started as a simple sandbox to play in, but it has grown into a place where everyone can anonymously sh-t on anything and anyone. The sandbox has become a litter box.
Never Read the Comments and IWF (Interneting While Female) and the earnest yet absurd Bad Nerd all attempt to epitomize the horrors of the modern internet, which include
Agents of chaos are empowering monstrous regimes via social-media troll farms.
Government employees writing drone-control software and consumer-surveillance software, analyzing personalities with the help of Microsoft, Google and Facebook.
Misogynists harass women to the point where they can't be online safely.
Racists recruiting for white supremacist gangs over voice chat in first-person shooter games.
Frontalot says
"I went from feeling shame about my nerdiness in 1985 as a child, to feeling kind of great about it in 2001 as a web designer and a hobbyist nerd rapper, to now having to worry that I should be ashamed about it again. Because the most visible nerds now are the bad nerds. I want there to be a big, bright line drawn between good nerds and bad nerds. And I want the new-model nerd shame to drive them away from the dark side."
Other tracks Extremely Online dips into our obsession with social media likes, a lifetime of endless scrolling and the inability to turn away from our glowing rectangle overlords with lines like "There's one technique, and nobody's verified it / Flick the power switches off, but that won't work, I've tried it."
Black Mirror the album? DDoS deals with the constant onslaught of random information and endless news cycles. A traditional DDoS (distributed denial-of-service) attack aims to shut down a website by sending out an army of bots to overwhelm it. MC Frontalot want us to ask ourselves: How much bad info can we absorb before our minds overload and shut down?
"This DDoS idea is very similar to the current president's approach to the culture. Normally a scandal would be a big deal, but now he just does something worse the next day until our brains are getting DDoS-ed from the rapid deployment of horrifying sh-t."
Where next? Frontalot tells us,
"I had a class in college where there was a section on the conceptual division between humans and monsters," says Frontalot. "One of the early fads of the printing press was to make broadsheets of monsters and stick them on trees in the woods—'12 arms! Smells like 1000 eggs! Eats little girls!' People thought that if someone had gone through the trouble of printing them then it must be true. It's so authoritative and real that you have no idea that these broadsheets on monsters are bullsh-t. Our relationship to the internet is at that stage. Collectively, we don't have the media literacy yet to know what is and isn't authoritative. I've been thinking about those broadsheets a lot lately, and how we just don't have the tools. Hopefully the coming generation will grow up with better automatic defenses against their crazy uncle's email forwards and Facebook posts. I'm not anti-internet, I'm anti the internet making us dumber, meaner, and more unhappy. There's got to be a workaround—some sort of hack."
The album was recorded and produced by Frontalot at his Twenty-Five Efforts studio in Brooklyn, along with Brendan B. Brown (aka BBB of Wheatus) at his Northport, N.Y., studio Montauk Mantis, while OG nerdcore beatmaker Baddd Spellah (aka David T. Cheong) provided the record's backbone.
The vocal features on Net Split come from Frontalot's constant involvement in New York's anything-goes comedy scene. He met Quelle Chris (Danny Brown, Pharoahe Monch) through Jean Grae (The Roots, Talib Kweli) at her Brooklyn "The Sequels" project, where they performed movies that never existed such as Ghostbusters 2 1/2 and Goonies 2. Quelle & Grae's 2018 album Everything's Fine has since landed on several best-of-the-year lists. Frontalot met circus art-rock maniac Corn Mo (Polyphonic Spree) through Math the Band and immediately took him out on tour. While MC Frontalot was writing "Bad Nerd," the song started feeling a little heavy, so he enlisted Corn Mo to give it an over-the-top glam-rock touch.
For "IWF" he worked with a who's who of up-and-coming female rappers beginning with E-Turn who just finished up a tour with KRS-One and Taipei-raised, Oakland-based LEX the Lexicon Artist. MC Frontalot met feminist multi-media artist Miss Eaves (New York Times, NPR, Billboard) through Soul Coughing's Mike Doughty when they both performed on Doughty's album Stellar Motel, and he met Starr Busby backstage after she performed at Jean Grae & John Hodgman's live variety talk show.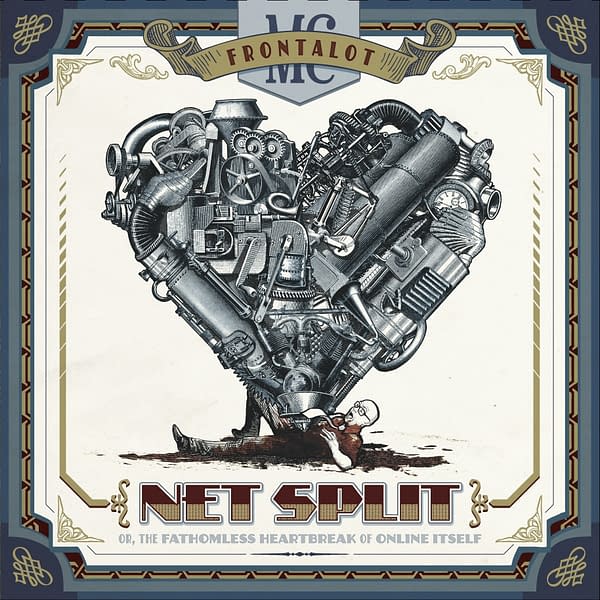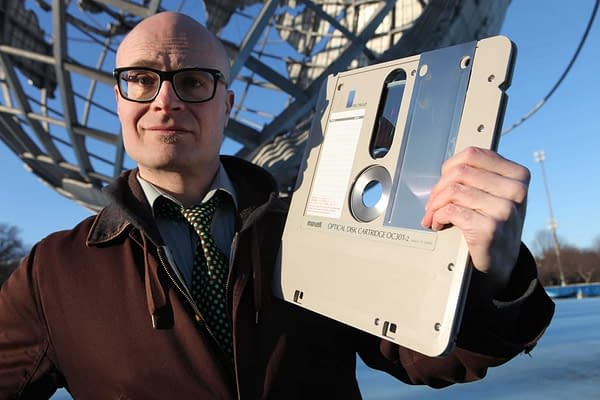 Enjoyed this article? Share it!