Posted in: Comics | Tagged: Comics, entertainment, michael davis, michaeldavis, milestone
---
Milestone Unplugged, Part One – Michael Davis, From The Edge
Michael Davis is the co-founder of Milestone Comics and a current graphic novelist. He runs The Black Panel at San Diego Comic Con. And he now writes a weekly column for Bleeding Cool.
Part One:
Since I've been writing for Bleeding Cool, a recurring theme in the comments is Milestone. Regardless of whether the article mentions Milestone or not, a post requesting a Milestone article is always among the remarks. I get that; Milestone is an important part of comic book history, and you will always find Milestone fans among real comic book fans.
Bleeding Cool has a diverse audience, but regardless of how tame or insane some may be, the one common thread is everyone on the site is a real fan; of that, I have no doubt.
Most of the Milestone inquires have been respectful, but every so often some joker feels the need to share their theory as to why Milestone is or is not doing something.
I'm always amazed at the sheer audacity of some people. Nothing but love for those with passion, but passion alone does not make anyone an authority on anything.
A few years ago some passionate fan wrote in a Facebook forum that his 'sources' told him that Denys Cowan did not have the idea for Milestone. The idea, he said, was Dwayne McDuffie's.
No one, was more Milestone than Dwayne his editorial leadership over the Dakota Universe set standards in the industry unmatched even today. To my knowledge no other major comic book publisher has ever achieved 100% on time shipping.
Milestone did. Milestone does.
Dwayne's contributions were many, but coming up with the idea for Milestone was not one of them. What the fan was saying wasn't true, so I went online to correct him.
In fact, this was the reason I joined Facebook. My partner in crime for the last 7 or so years, Tatiana El-Khouri, social media goddess that she is, tried everything to get me on Facebook and Twitter, but I was having none of it.
She finally got me to Facebook by showing me the Milestone thread. So, kicking and screaming, I signed up for Facebook with every intention of getting in, setting the record straight, and getting the hell out of Dodge.
I addressed my post to the person who wrote that Milestone was Dwayne's idea. I came with no agenda or swagger; as a Milestone founder, I simply and politely said with regards to Milestone's beginnings that he was mistaken. Denys had the idea, and I knew this because I was there the moment he did.
The guy just as simply and politely told me I was wrong.
My plan to drop a bit of logic, a factual account with a matter-of-fact tone and be out and done with this issue, was not to be. Instead I found myself in a debate with a guy who swore he knew more about Milestone than me, a Milestone founder.
It was surreal. No, it was beyond surreal.
John Lennon, if alive, online, and on a Beatles thread trying to convince a fan the Beatles' first big hit was not the theme from Shaft would seem less bizarre to me.
It was as if I was in a big Black dick contest…with a white woman.
A white woman who insisted her dick was bigger and blacker than mine. Who, when asked to produce the goods, would not provide but insisted her 'sources' (who were not there, nor would she name them) were all anyone needed to bestow on her the title Ms. Sarah Palin, Queen Of The Big Black Dicks.
Yeah. It was like that.
Granted, that was a bit obtuse. I've gone three months or so with nary a bad or inappropriate word, and this retelling is starting to piss me off, so yes, I went there.
The gentlemen gave his version as fact, and a lie well-presented is a dangerous thing.
He was not a stupid man. He was well spoken, offered his narrative with purpose, and stuck to his guns. He treated my account as "spin," something akin to saying Diana Ross discovering The Jackson Five, when she actually didn't. That taste of soul trivia didn't come from unseen 'sources,' that tidbit came from Marlon Jackson and Berry Gordy, as well as a dozen or so others from Motown, with whom I had the pleasure of working when I ran a division at Motown. I was not letting this articulate bloke paint a false picture, even if that picture was only part of a dream I had after a mushroom binge. He would not back off his claim not matter what credentials I flashed.
So I changed tactics.
On that Facebook thread witnessed by many, with many more joining the discussion as word spread, I bet the guy ten thousand dollars that my version was fact. He balked and said he did not have that kind of money.
Why would he need it, I asked? I doubled down and told him he doesn't need it; instead, I'd give him ten thousand dollars. All he had to do was prove what he'd been telling people.
He conceded the point.
I could have said I'd give him million dollars and all he had to do was prove what he was swearing too was the truth. A million dollars no one would believe unless that offer came from Bill Gates or someone of the ilk, however ten thousand sounds feasible.
The money was not a show of affluence, the money was about actuality.
Proclaiming something in a public forum as fact then leaving ten thousand no risk to you dollars on the table under scrutiny of the tight knit community you were trying to impress with your newsflash in the first place means one of two things.
1. You're full of shit.
2. You're full of shit
He was out of moves and that's why he conceded the point.
I'm writing this series on Milestone because Bleeding Cool readers have requested it and because what I just described is a single drop of water in an ocean of Milestone lore.
I have my issues I want to clarify but I'd also like to know what Bleeding Cool readers want clarified .
I'll try and cover as much as possible, and unless it's something I just can't talk about, I'll give you the inside scoop.
Feel free to present your theories, rumors, or any and all crazy shit you want to know about.
But if you present something as an untold fact, bring real evidence or a cashiers' check.
---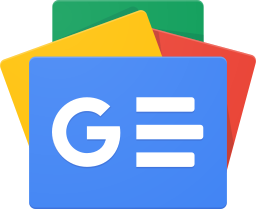 Stay up-to-date and support the site by following Bleeding Cool on Google News today!