Mirka Andolfo's Mercy Gets a Video Trailer, Coming From Image Comics in March 2020
At this morning's Diamond Retailer Breakfast event at New York Comic-Con, Image Comics confirmed the schedule for Mirka Andolfo's upcoming series Mercy, set during the goldrush, being translated into English and beginning publication in March 2020.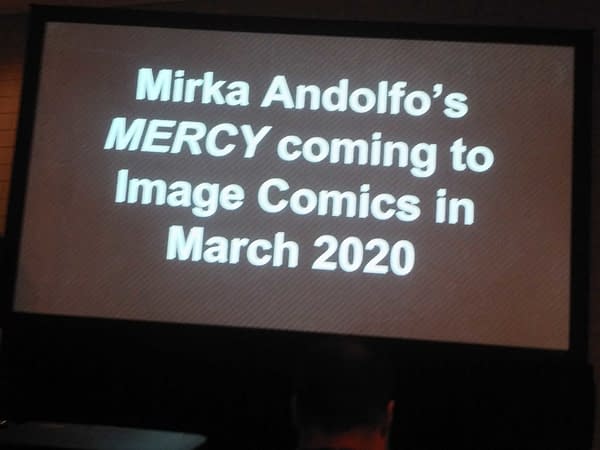 Image Comics clearly expect much, given the performance of Mirka's previous work from Image such as Unnatural.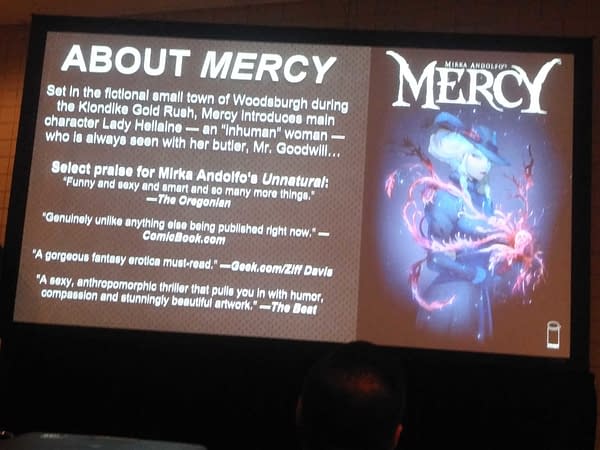 And it was certainly the book that Image Comics was pushing more than any other this morning.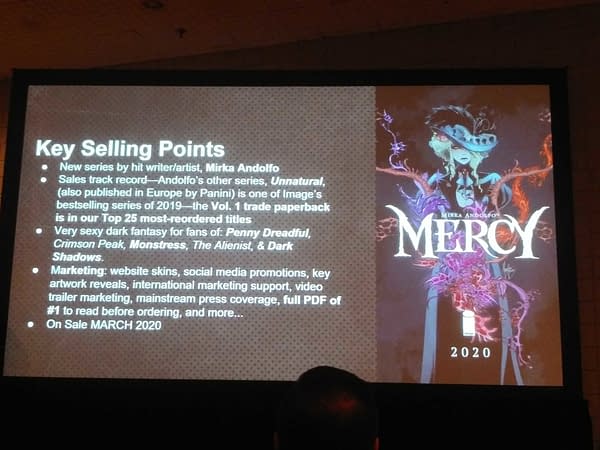 To the extent that they even had a video trailer to show off. Now, I'm sure there will be better versions of this available soon. Ones that don;t stop and restart. Or have the sound of cutlery. But this is how it was looking – and sounding – from the retailer meeting…
Panini Comics Italia will be publishing the series first, in Italian, in November.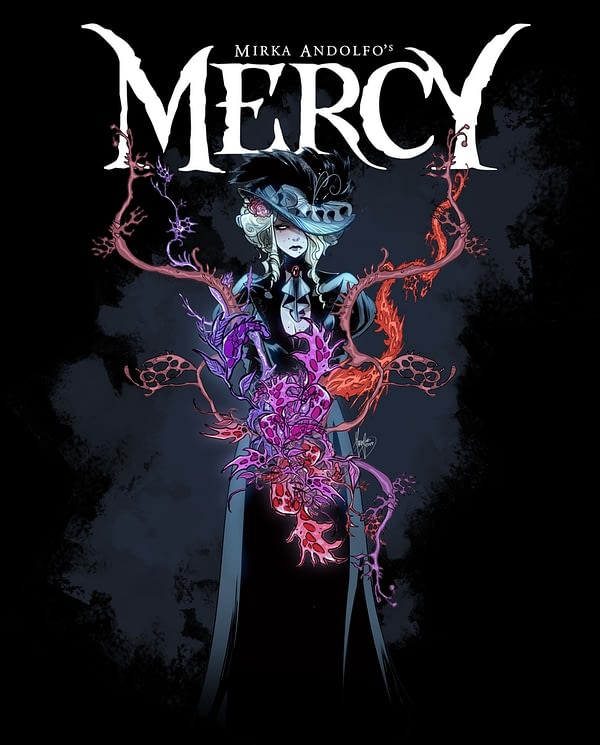 The new series, composed of three volumes, will be a horror with a gothic atmosphere set in Klondike and starring Hellaine, a "woman without mercy", amidst the background of a gold rush. The story will address familiar themes from Andolfo, such as gender difference and the roles of women.
The first of the three volumes of Mercy will be published on November 5th, premiering at Lucca comics arts festival.
The series will also be published in 2020, first in French by Éditions Glénat and then in English by Image Comics, as they did with Unnatural.