Moira MacTaggert Will Get Her Own Comic in Dawn Of X
Jonathan Hickman has been answering questions about a certain comics about over at Adventures In Poor Taste, following the conclusion of last week's Powers Of X and before this week's launch of X-Men. Along the way we learnt;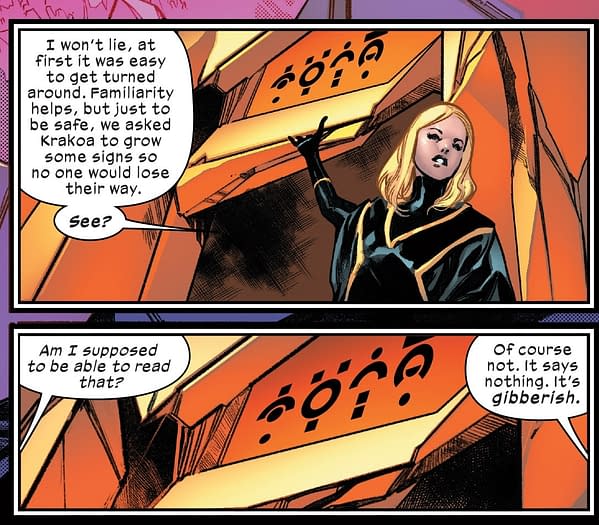 The door marked GALM in Krakoan was meant to be MARS, and they got the look of Forge wrong.
Oh and Jonathan had his own questions to ask about how mutants were the way they were when resurrected.
We've already shown a couple of interesting tweaks like Monet being able to assume a Penance form and Warren being able to be both regular angel and Archangel. So there seems to be some ability to tweak the finished version of a resurrected mutant. Is that also true about their age? Or about other aspects of their physical condition? What about their gender? What about if they want to be backed up from an earlier version? One that hasn't suffered a particular trauma or had their heart broken?
They will be continuing to run data pages in the Dawn Of X comic books. And yes, we are going to get a Moira MacTaggert series which meant Powers of X #6 dropped the 1000 year long 6th life of Moira time-line.
The reason why this changed in production is because there was a writer we had hoped to get to do our eventual Moira book (that works as a kind of 'dancing between the raindrops' of X-Continuity story), and they agreed to do it long before we were expecting them to commit. Which was great news. Then I basically told them what I was planning to do and asked if they wanted me to NOT put the timeline in the book (which would lock a lot of plot/story stuff in), and after talking about it, we decided not to stick it in there….
And there is still one mystery as to why Jean Grey chose that dress on resurrection…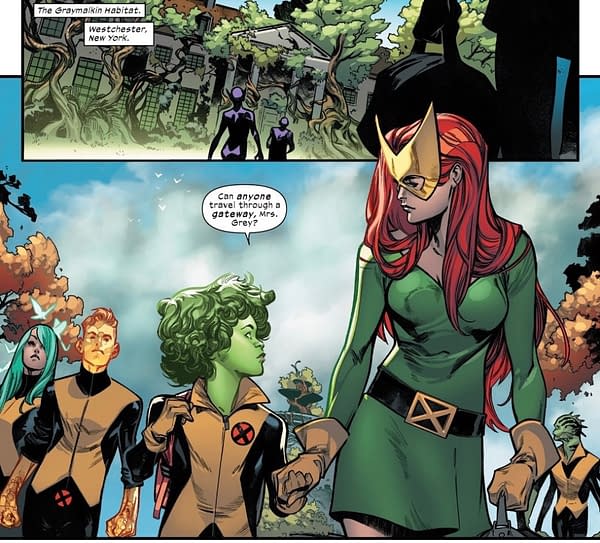 I was pretty sure everyone would figure this out as soon as House of X #1 hit the stands. And while I'm not going to spoil the story for you, I will say go back and look at the most famous time she put this costume back on. That should help.
Okay, who wants to dig into the back issues?? Beyond Phoenix Resurrection #5?