This week sees San Diego Comic-Con celebrate the past, present, and future of comic books. There will be many panels looking at the legacy of comic books, their characters and creators, as comic book after comic book celebrates its 30th, 50th, even 75th anniversary.
But there's a history behind some of these most famous of characters that has never been explored. A history that has been hidden, but once revealed makes so much sense, you'll wonder why you never saw it before.
As we mentioned yesterday, Bleeding Cool's Managing Editor Mark Seifert, historian and paper and printing expert, has been researching an unknown history for comic books. Specifically the creation of Marvel Comics, the characters that filled comic books — and now movie screens. And what was really going on.
This is a history that has never been told, never even been hinted at — until now.
And on Monday morning, as the comics industry is nursing a collective hangover from San Diego Comic-Con, it will all start to come out.
We're calling it Marvel Declassified. Not a hoax, not a dream, not imaginary. But everything you thought you knew was wrong.
See you on Monday…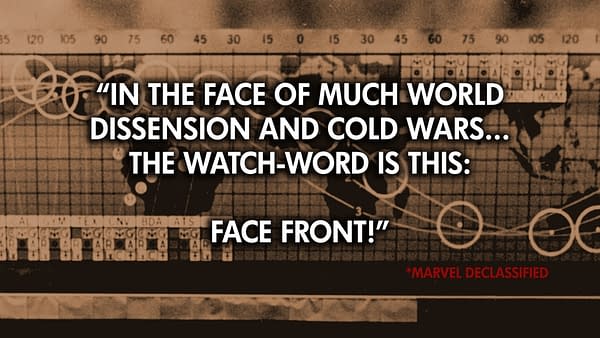 Enjoyed this article? Share it!