Moon Knight Beats Trial Of Magneto in Bleeding Cool Bestseller List
This is the Top Ten Bleeding Cool Bestseller List, as compiled by a number of comic stores from their sales on Wednesday and Thursday. It measures what is known as the "Wednesday Warriors", those who can't wait till the weekend to get this week's comics. Though thanks to DC, Tuesday Titans too. If any other retailers would like to report their top sellers, please contact richjohnston@bleedingcool.com.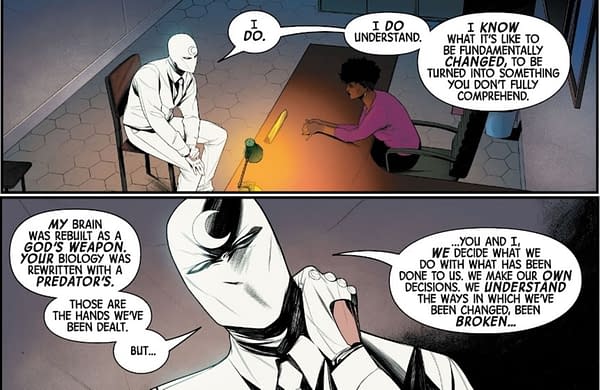 Top Ten Bleeding Cool Bestseller List of the week
Moon Knight #2
X-Men The Trial of Magneto #1
Kang the Conqueror #1
Batman Catwoman #6
Star Wars War of the Bounty Hunters #3
Sinister War #3
Guardians of the Galaxy #17
Way of X #5
Star Wars #16
Walking Dead Deluxe #21
Thanks to the following Bleeding Cool Bestseller List retailers…
If you would like to contribute to the Bestseller List retailer charts, let me know at richjohnston@bleedingcool.com. Retailers come and go, and we always appreciate new blood, especially from retailers in other locations.
Who had this to say…
The Bleeding Cool Bestseller List returns next week. If your store would like to be involved, get in touch.