More Classic Comic Book Ads from Giant-Size X-Men #1 Facsimile Edition
It's time for another Marvel Facsimile Edition this week, as Marvel reprints Giant-Size X-Men #1 in all its original glory. And don't get us wrong – this is probably one of the greatest and most important comic books ever published. But it's not necessarily what's in the story pages that interests us most about these Facsimile Editions. Instead, it's the chance to open a time capsule to eras past by enjoying the comics' original advertisements.
This preview of Giant-Size X-Men #1 contains three pages of ads, starting with one that urges readers to head outdoors for some wholesome recreational activities….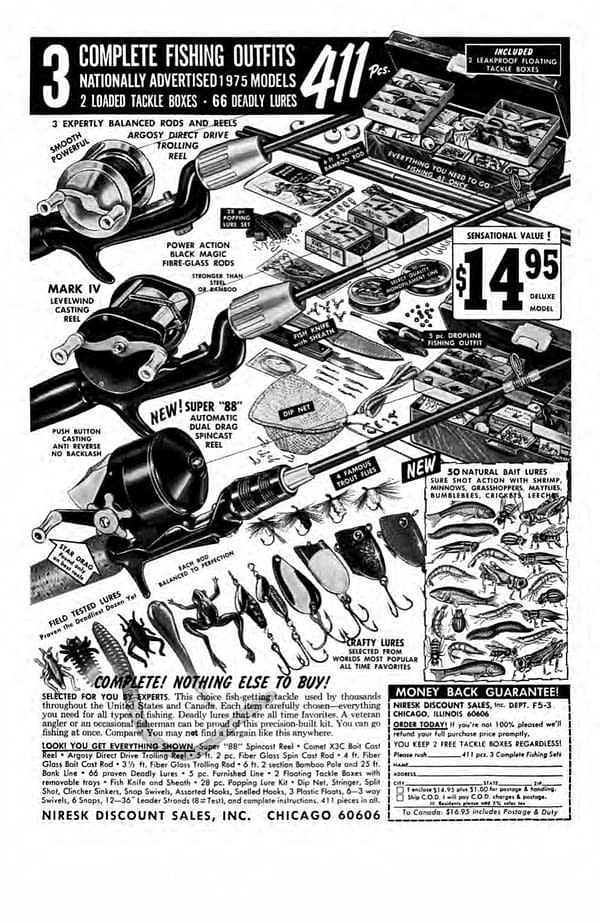 And another that urges them to stay inside and play with their toys.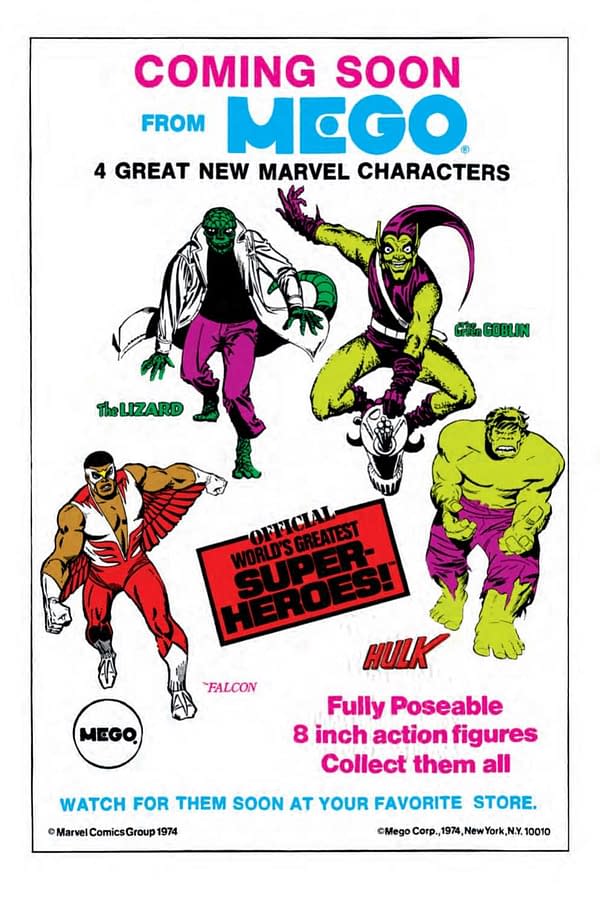 And one offering the opportunity to better oneself by attending the pre-Internet era's version of an online college: the correspondence school. What could be more valuable than a mail order diploma? Just look at that smiling graduate.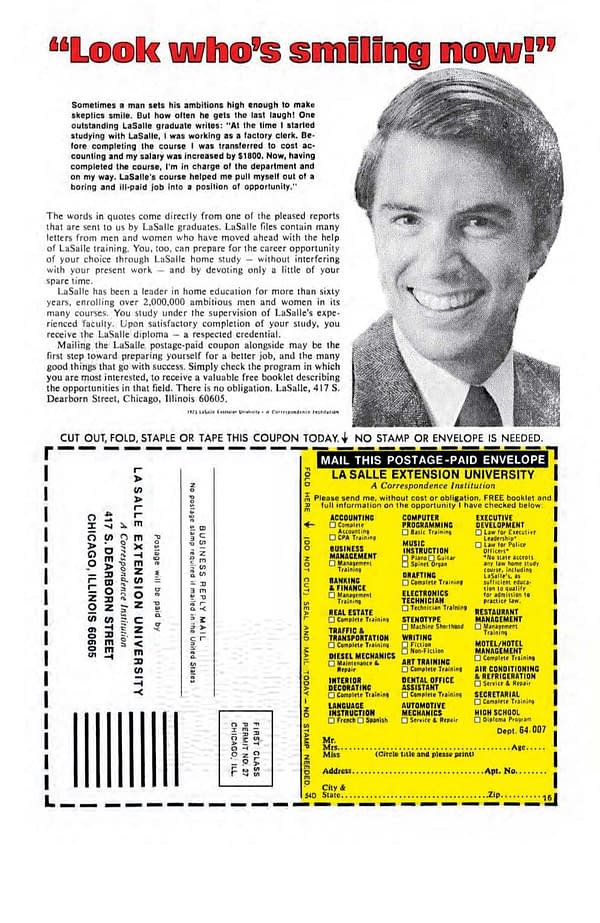 Of course, back then a mail order diploma probably cost a couple of nickels, whereas now you have to take out the equivalent of a mortgage. Hmm, we wonder if that mail-in certificate is still valid…
And many more ads to come when Giant-Size X-Men #1 hits stores on Wednesday.
GIANT SIZE X-MEN #1 FACSIMILE EDITION
MAY190761
(W) Len Wein, Roy Thomas, More (A) Dave Cockrum, Werner Roth (CA) Gil Kane
The issue that changed everything for Marvel's mighty mutants – and introduced the all-new, all-different X-Men! When the original team goes missing in the South Pacific, only Cyclops remains to lead a rescue mission alongside Professor X's new recruits from across the globe! Colossus, Storm, Nightcrawler, Banshee, Thunderbird, Sunfire and – of course – Wolverine are the X-Men's second genesis, heading into action against Krakoa…the island that walks like a man! Can these very different personalities work together to save Jean Grey, Iceman, Angel, Havok and Polaris? From the ashes of the past grow the fires of the future as the X-Men are reinvented for an uncanny new era! It's one of the all-time great Marvel comic books, boldly re-presented in its original form, ads and all! Reprinting GIANT-SIZE X-MEN #1.
Rated T
In Shops: Jul 17, 2019
SRP: $4.99