Bleeding Cool scooped all on the news that Greg Rucka and Leandro Fernandez are bringing back their comic book Old Guard, about a captain leading a small group of soldiers working as mercenaries through the ages, to Image Comics in December with a new series, The Old Guard: Force Multiplied. Just ahead of it being released as a movie starring Charlize Theron, KiKi Layne, Marwan Kenzari, Matthias Schoenaerts, and Chiwetel Ejiofor and directed by Gina Prince-Bythewood.
This is how the first issue was solicited for December
Andromache of Scythia and her band of soldiers are back in this second story chronicling the battles and burdens of their dubious immortality. Nile's addition to the team has given them new purpose and new direction, but when you've got 6,000 years of history at your back, the past is always ready to return-with a vengeance.
But the collection listing has a little more to say.
Six-thousand-year-old Andromache "Andy" of Scythia, Nicolo "Nicky" of Genoa, Yusuf "Joe" al-Kaysani, and twenty-seven-year-old Nile return to the fight… When you've waged war as long as Andy and her squad, you've gotten your hands more than bloody. Now, the day has come to confront the sins of the past. But as Nile struggles to make peace with the team, the last person Andy expected to ever see again returns to challenge not only what Andy believes in, but what the team is willing to fight for.
Here's another look at the first issue preview.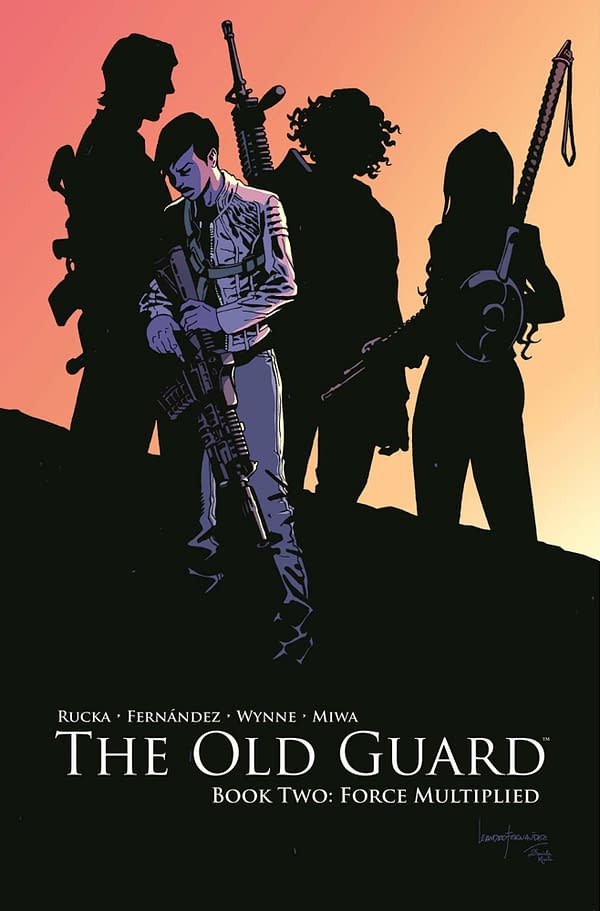 Enjoyed this article? Share it!