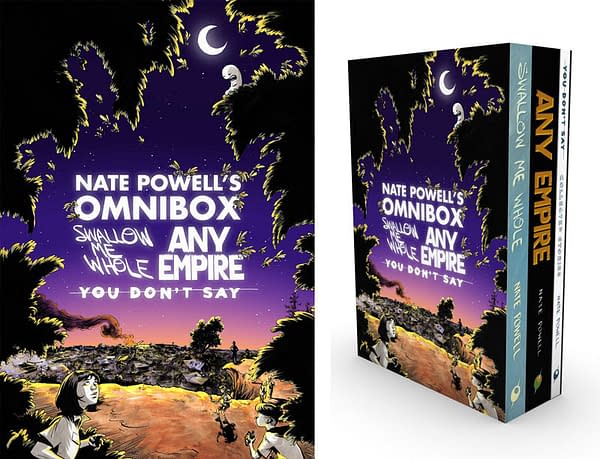 Nate Powell is the first cartoonist ever to win the National Book Award, courtesy of his work with Senator John Lewis, the March series of graphic novels.
Now Top Shelf Comix are helping people catch up on his other work with the Omnibox.
Which contains Swallow Me Whole which won the Eisner Award for its portrayal of teen mental illness, Any Empire exploring the trickle-down effects of war on young minds, and You Don't Say collecting Powell's short comics from 2004 up to the debut of March.
Nate Powell's Omnibox, totalling 696 pages, will be published in June for $50.
Enjoyed this article? Share it!