Posted in: Comics | Tagged:
---
Neal Adams, In Tribute To Carmine Infantino
Neal Adams writes;
When I went to the School of Industrial Art, the only vocational art high school in the world, as far as I know, Sol Harrison, Head of Production at DC Comics, came to visit our school. He spoke of how bad the comic book industry was, and that it was a failing industry, even though many alumni from SIA, continued to do work there.
I'm sure his talk was devastating to some, but all I saw was the original art pages that Sol had brought with him, that lined the auditorium. At the end of his talk that I really never heard a word of, because he was, well…boring, and probably since he didn't want to carry them back to DC Comics, he offered to leave the pages behind, to be divided between the cartooning students.
You may have seen a pack of hyenas on the Discovery Channel pursue and devour their prey! This was us, of course. Within 30 seconds we had devoured our spoils, and now the business of trading-up with each other, to improve our position and secure our personal favorites, began. I got more pages than anyone else, because I leap-frogged the desks to get to the pile. But others had snagged prizes as the teacher tried to deal with it fairly. I had two Wayne Boring Supermans, but somebody had a Joe Kubert page. Wouldn't he rather have two Wayne Boring Superman's? Yes, the sucker would. I got an Eli Katz, but I didn't recognize the name on the back, Eli Katz. I kept it anyway. Turned-out to be Gil Kane. Then I got a Dan Barry. It wasn't an exciting page, but boy, was it well-drawn. I had two Ross Andrews and a Flash. But somebody had a Pow-Wow Smith penciled and inked by Carmine Infantino. What to do, what to do?
Would this sucker take a Flash penciled by Carmine, and inked by Joe Giella, and a Ross Andrew? He did. I went off chortling to myself. Now you might think Carmine inked by other, even good inkers like Joe, was the same as Carmine inked by Carmine, it wasn't, and of course I love Joe Giella's work, and the guy. The work inked by Carmine almost wasn't comic book work. It had this scritchy, sketchy line. Almost like Carmine was still sketching while he was inking. Pow-Wow Smith's eyeball didn't look like an eyeball at all. It looked like a sketchy, glowing sun was the cornea, and it was trying to tell me it was something else.
Anyway, time went by, I didn't get to work for DC Comics. Nobody did. I worked for everyone else in the world. I did work for Archie Comics, Advertising Illustration, comics for advertising, and even a Syndicated Comic Strip.
Regular comic books were indeed, apparently, a terrible business to be in, as Sol Harrison had said. But things were beginning to change. Jack Kirby had arrived at Timely Comics and he and Stan were scaring the b'jesus out of DC Comics. I found myself temporarily in need of work. Even the Eu-ych Comic Books (any port in a storm).
I got to see Bob Kaniger at DC, the war comics editor, and began my real career down the road of self-destruction, into comic books. First visit, I walked by a room with two editing desks and a drawing table. I asked about the guy at the drawing table, the only artist, who worked daily at DC Comics on the premises. It was Carmine Infantino. A couple of weeks later, I forced myself to introduce myself to him, and this is what I used as the excuse of that introduction. I brought in that Pow-Wow Smith original to hand to him. He was gracious, mildly interested, (apparently artists just handed in pages and watched them disappear into the draws and even cut-up and destroyed, I later found). But keeping them was not a priority. Getting paid $50. a page, was. And so I loosed my treasure into Carmine's hand. I cannot tell you how much it meant to me, while I kept it, and then when I gave it back to Carmine. I honestly don't have the words for it.
I was able to give Joe Kubert back the two pages I had of his. He thanked me too. But I could see in all of this, that the world that Joe Kubert lived in, and the world that the brilliant, individualistic, stylistic, Carmine Infantino lived in, was going to have to change. They didn't realize their own greatness, only I did. Just to have those pages, for the six or seven years that I had them, inspired me, more than you can imagine.
I know everybody else has a different view of Carmine Infantino, and that you folks can't really share this view of mine. I can only tell you that it was profound and significant, and I wish I could share the real feeling of that time with you.
I wish Carmine had put out all those cigars so he could still be with us.
And DC Comics, when in God's name, are you going to reprint all of Carmine's work for us, you knuckleheads?
---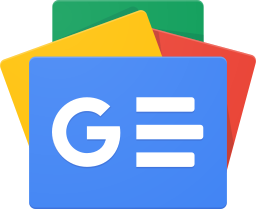 Stay up-to-date and support the site by following Bleeding Cool on Google News today!