In 2016, Sky Arts TV filmed a four-part anthology series called Neil Gaiman's Likely Stories based on a number of Gaiman's short prose stories.
In 2017, America got to see it as it was streamed in that territory on Shudder.
And in 2018 it is being adapted further into comic books, drawn by Mark Buckingham when they both should be getting on with Miracleman, and to be published by Dark Horse Comics later this year.
Well, someone at Dark Horse Comics has clearly had a look at what Mark is drawing. And considering the originals include a scene in which a doctor diagnoses sexually transmitted diseases and another has a veteran erotic photographer confessing an obsession over a naked model, and comics have a tendency to go where other media don't, Dark Horse have asked Diamond Comic Distributors to issue an update to retailers warning them that, yes, Neil Gaiman's Likely Stories does indeed include nudity. And, since they've gone to the trouble of issuing the solicitation amendment, it suggests that Mark may be drawing said nudity quite significantly.
Maybe he's gearing up for Miracleman? Well, that would be a likely story…
From New York Times best-selling author Neil Gaiman and Eisner-award winning creator Mark Buckingham comes a graphic novel anthology of four essential fantasy stories.

These dark and imaginative tales feature an odd and subtly linked world of bizarre venereal diseases, a creepy old woman who feasts on raw meat, a man obsessed with a skin model from a magazine, and a story within a story about ghosts.

You wont want to miss this collection featuring comic adaptations of the short stories: Looking for the Girl, Foreign Parts, Closing Time, and Feeders and Eaters from the Hugo, Eisner, Newbery, Harvey, Bram Stoker, Locus, World Fantasy, and Nebula award-winning author Neil Gaiman!
Out in October.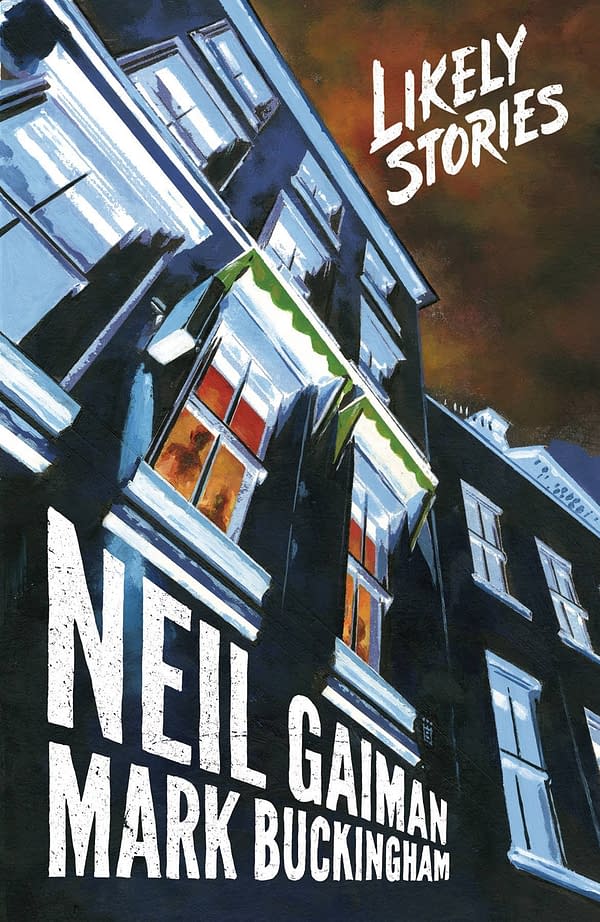 Enjoyed this article? Share it!