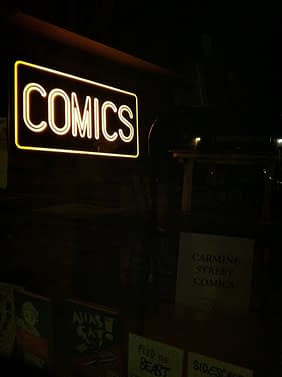 Hannah Means-Shannon writes;
When I spoke to Jon Gorga last week at the New York Comic Book Marketplace, he hinted that he had some big news that he was almost ready to unleash upon the world. One week later, the cat is finally out of the proverbial bag. A new comic book shop is poised to open in the West Village in New York: Carmine Street Comics, co-founded by Jon Gorga and Michael Novo along with business partner Michael McLeroy. Gorga and Novo are drawing on substantial experience from their time working at Manhattan Comics & More under the tutelage of the shop's co-owner Robert Conte, who they praise for his example of friendliness toward customers and his focus on strengthening connections between comics creators and retailers.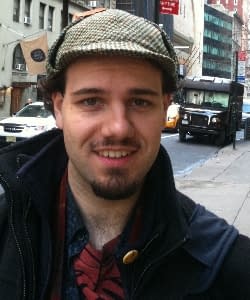 Carmine Street Comics comes with a few surprises, especially the fact that they'll be welcoming comics creators into an "active open comics studio space" attached to the shop and engaging a "rotating series of artists" to work at large in the front of the store for customers to observe. More than just finalizing plans to open the shop, the team have arranged for the shop to open its doors on May 1st so that its rather gala Free Comic Book Day plans for May 4th can get underway on schedule. They tout "ten different creators" already participating in their FCBD event and emphasize that this is an example of their plan in action, part of their modus operandi for Carmine Street, to promote the interaction between comics creators and readers.
It's clear that Gorga and Novo have a two-pronged approach to contributing to the comics community, first as a retailer bringing readers a wide range of comics to explore, and secondly as a supporter of the artistic community by opening their "small studio" to "provide a ready-made venue" for comics creators to engage with readership. This is certainly a bold move, and one much more typical of art galleries than comic shops. The studio approach to a retail space renders Carmine Street Comics unique, and hints at one of their other features: including a wide swath of genres and styles in the comics they will sell, from superhero sagas to self-published indie works and everything in between.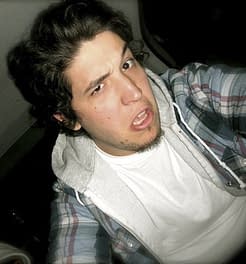 Their chosen location is also significant to the owners. As described on The Long and Shortbox of It!, they are very enthused by the cultural legacy of the West Village, an area that has had a few comic shops over the years, but has been lacking more recently, until now. They note that the area's also Bob Dylan's old stomping ground and traditionally a place for artistic culture to thrive. The shop will literally be poised near a West Village mainstay, Unoppressive, Non-Imperialist Bargain Books and partnering with the book shop, hoping to cast a wider net for the tastes of customers.
New York is known for having several sterling comic shops, from Jim Hanley's Universe, which is about to close its own doors to reopen as Jim Hanley's Comics at a nearby location, also on May 1st, to the multiple large commercial locations of Midtown Comics and the Brooklyn venues known for their indie stock like Bergen Street Comics. But considering the population of New York, and how important neighborhood venues are to life in New York, opening another comic shop in a location without its own local is far from overkill. This is particularly true in the New York comics community where retailers are very supportive of one another and seem to espouse the concept of strength in numbers rather than vying against each other as competitors. Growing the comics community and growing comics readership, in particular, is a situation wherein all boats are likely to rise with the tide.
In an era where local comic shops are rallying, but still not as prolific as they have been in the past by a long shot, a return to a community-based focus is both gutsy and inspiring, particularly with Carmine Street's multi-genre and multi-origin comics approach. As Gorga and Novo have said, they want to be "locally and globally-minded", suggesting that they also wish to be part of a wider comics network as well as catering to the needs of their immediate population for whom they want to "bridge…gaps" between diverse interests. They aim for a strong start on May 1st, with their FCBD extravaganza in play, and with their plans to celebrate comics creators as much as provide a sales outlet for their works, they are bound to attract plenty of attention to help meet their ambitious goals.
Enjoyed this article? Share it!