Obscure Comics: Stan Lee, Xavier, Magneto, & X-Men: The Last Stand
Obscure Comics: X-Men: The Unlikely Saga of Xavier, Magneto and Stan
X-Men: The Unlikely Saga of Xavier, Magneto and Stan were an extra included with the DVD Collector's Edition of X-Men: The Last Stand back in 2006. The first comic book Stan Lee had written for Marvel in years, and the first comic he had written since DC's Just Imagine… one-shots, this one-shot served as a lead into the Marvel series Stan Lee Meets… published later that year. (This comic also serves as a trend in third Marvel movies released by distributors, other than Marvel Entertainment, including a good obscure comic with their physical release, Blade Trinity and Spider-Man 3 being the other examples.)
The five-inch by seven-inch squarebound softcover digest comic book features a cover by Brandon Peterson and reprints X-Men Volume 1 #1, #4, and #9. Each reprint has a brand new one-page introduction by Stan Lee for each of the three issues, where he waxes, as only Stan Lee can, about the creation of each issue. The introduction pages are unlikely to have information long time comic book readers won't already know, and they are very clearly from Stan's POV, but they are full of Lee's charm and personality. The main contents of this issue to care about though is the new 22 pages Stan Lee wrote where he meets and interacts with Professor Xavier and Magneto, who have come to ask a favor of their co-creator. The tale is again full of Lee's charm and wordy dialogue, as Xavier and Magneto spend 20 pages trying to get Lee to be quiet so they can ask their favor. The tale is fun and straightforward, but the number of artistic collaborators Lee had in the book is the best part.
So Many Great Artists
Ron Lim and Mostafa Moussa handled the opening, set in 2006, for five pages with the flashback artwork to 1963 done by Ron Frenz and Tom Palmer.
For the remaining pages, many eras of the X-Men continuity get double-page spreads by some great creators such as Ben Oliver, Klaus Janson, Sean Chen, John Romita Jr., Pasqual Ferry, Leinil Francis Yu, and Howard Chaykin.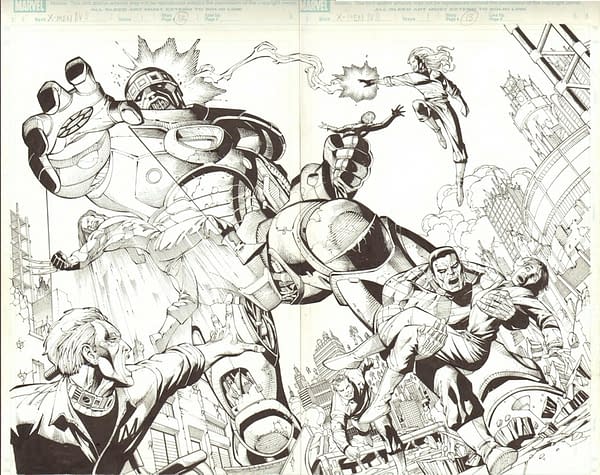 On the inside of the front and back covers are also pinups Dave Cockrum and George Perez had done earlier. The entire comic is full of great artwork, especially when with three issues of X-Men drawn by Jack Kirby included.
The great artwork done for this one-shot is part of what makes this book stand out as an obscure book, as the two page spreads done for it is little known, but stand out as some of the best X-Men artwork a reader can find. John Romita Jr. returned to draw a scene from the Mutant Massacre, after drawing the start of that crossover back in 1986.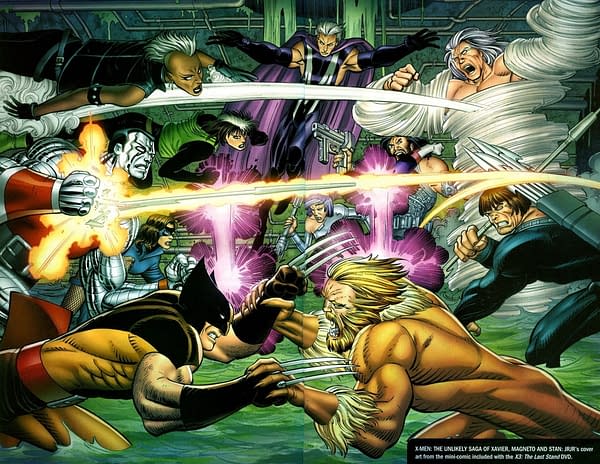 Obscure, but Reprinted
Now the original format for the new story was in the 96-page digest, issued initially in 2006 with X-Men: The Last Stand Collector's Edition. It was, however, reprinted once in X-Men Legacy: Sins of the Father in 2008. Reprinted at standard comic book size, this would probably be the best way to appreciate this story, with the artwork shown at a larger size.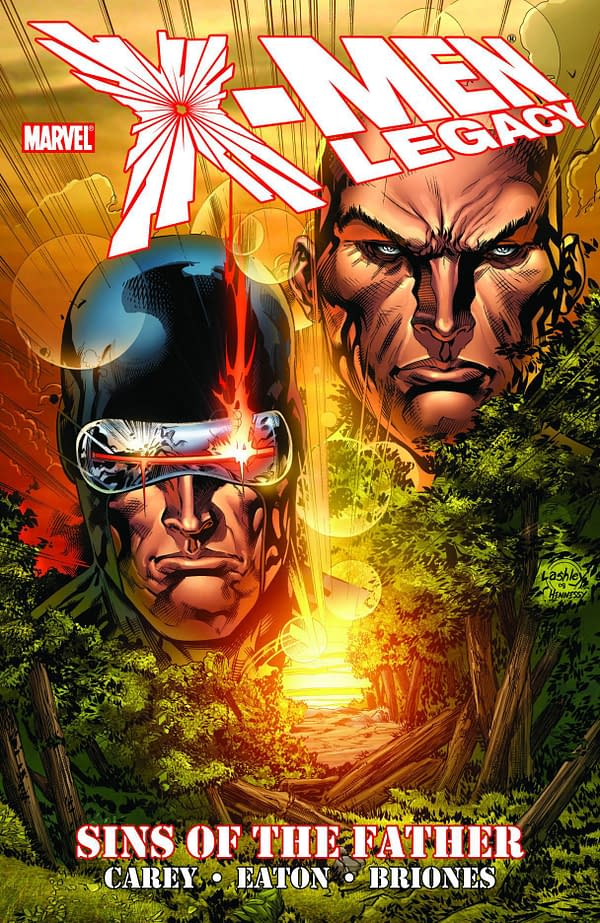 It can be found in hardcover and softcover format, with prices ranging from $10 to $30 depending on format and condition. The original digest format is available on its own, or with the collector's edition, in places ranging from eBay from Mile High Comics to MyComicShop.com ranging from $5 to $50.