Official Handbook of the Marvel Universe Gets an Omnibus, and More For 2019
Steve Ditko will be joining Jack Kirby in the King-Size and Jim Lee in the XXL massively oversized hardcover departments, with Ditko King-Size volumes.
Ditko is Amazing! King-Size

Steve Ditko is one of the most influential creative minds in popular culture. Steve Ditko is a one-of-a-kind visionary. Steve Ditko is the co-creator of Marvel icons including Spider-Man and Doctor Strange. Steve Ditko is…amazing! Marvel proudly presents the incomparable Amazing Spider-Man work of Steve Ditko in our massive King-Size format. From Spidey's Amazing Fantasy #15 debut to the fi rst appearances of villains like Mysterio and Doctor Octopus, it's like experiencing these classics for the very fi rst time. Ditko's Spider-Man adventures, including the Master Planner saga – an epic considered by many to be the greatest Spider-Man story – defined the spirit of a hero that has inspired millions. Also featuring a host of bonus material, including Ditko's original Amazing Fantasy #15 artwork!

COLLECTING: AMAZING FANTASY (1962) 15, AMAZING SPIDER-MAN (1963) 3, 11-13, 24, 31-33 AND ANNUAL (1964) 1-2

On Sale: Dec. 17, 2019 Size: 13-5/8" x 21-1/4" Pages: 328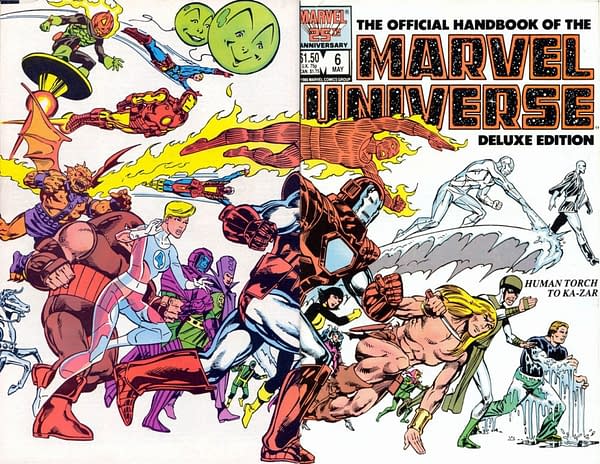 This is a remarkable one. The old Official Handbook Of The Marvel Universe guide getting an Omnibus all of its own..
Official Handbook of the Marvel Universe Omnibus

The original Official Handbook of the Marvel Universe is collected in a single hardcover for the very first time! It's the fact-filled series that put the entire Marvel Universe into the hands of wide-eyed fans of the 1980s! The OHOTMU featured stunning original art from some of the era's biggest names, and in-depth profi les of Marvel's greatest heroes and villains – from Abomination to Zzzax and pretty much everyone who was anyone (at the time) in between! Plus a lengthy section devoted to then-dead and inactive characters, and a whole book of diagrams detailing Marvel's most iconic weapons, hardware and paraphernalia! With origins, team affiliations, super power assessments and other vital statistics, this is the ultimate reference tome for the first four decades of Marvel history!

COLLECTING: OFFICIAL HANDBOOK OF THE MARVEL UNIVERSE (1983) 1-15

On Sale: Nov. 19, 2019 Size: 7-1/4" x 10-7/8" Pages: 576
And from Joe Quesada, Sean Chen and others, one of those great pun titles for Iron Man…
Iron Man: The Mask in the Iron Man Omnibus

Tony Stark's newest Iron Man armor has received an unexpected upgrade: it's alive! The suit moves on its own, fi ghts on its own – and makes decisions on its own. But what happens when the suit goes too far? And does it want to merge with Tony…or kill him? Then, Tony discovers the Sons of Yinsen, worshippers of the man who helped invent his armor. But when he learns that his first foe Wong Chu still lives, Iron Man and the Sons must shatter an empire! Plus, Tony takes on a seller of super-powers, faces off against one of his oldest friends, and is forced to shut down his company! But what explosive plot have M.O.D.O.K. and the Ghost cooked up – and what is the horrifying truth behind the sentient armor?

COLLECTING: IRON MAN (1998) 1/2, 26-49, ANNUAL 2000-2001

Dec. 17, 2019 Size: 7-1/4" x 10-7/8" Pages: 688
---
---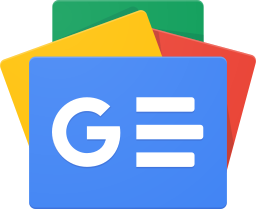 Stay up-to-date and support the site by following Bleeding Cool on Google News today!