On Keeping Alfred Pennyworth Dead at DC Comics
It was the story that saw Batman #77 blow out of the doors the other week, as Tom King, Mikel Janin and Tony Daniel told a story in which Damian Wayne entered the boundaries of Gotham, despite the warnings that Bane would kill Alfred Pennyworth if any of the Batfamily did so.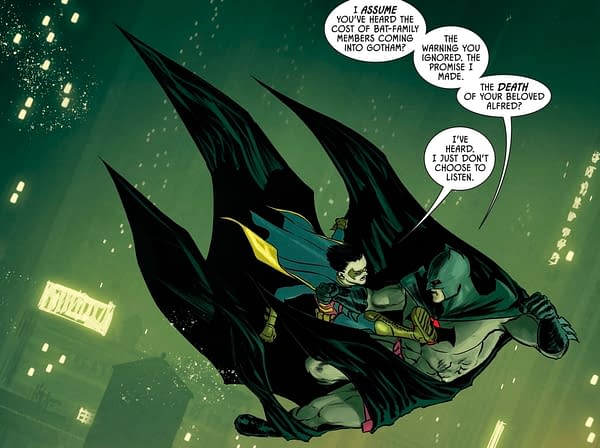 Which lead to parallel-universe grandfather of Damian, Thomas Wayne, taking down his young grandson brutally.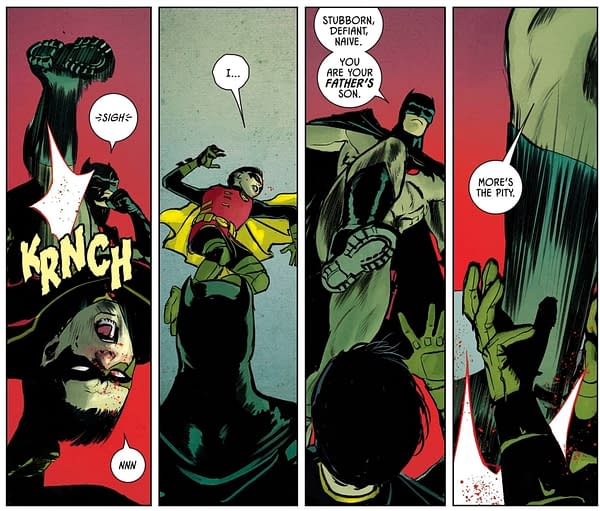 Waking to see his beloved Alfred Pennyworth begging for his life…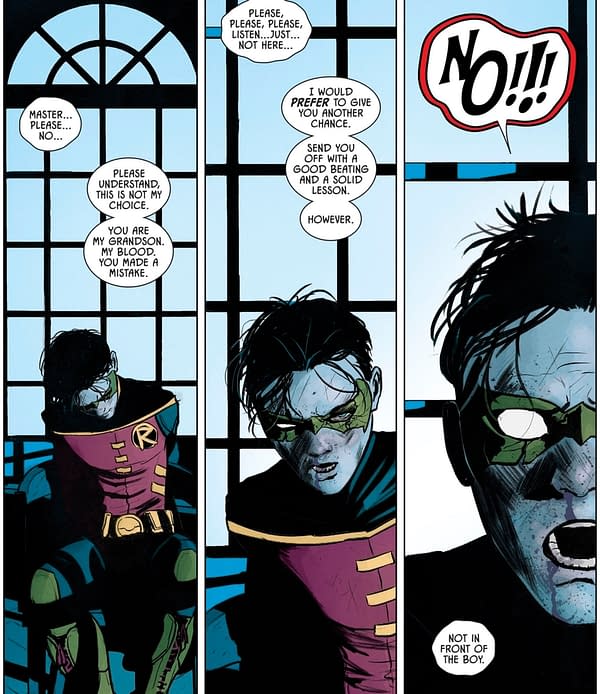 …and seeing Alfred having his neck snapped by Bane.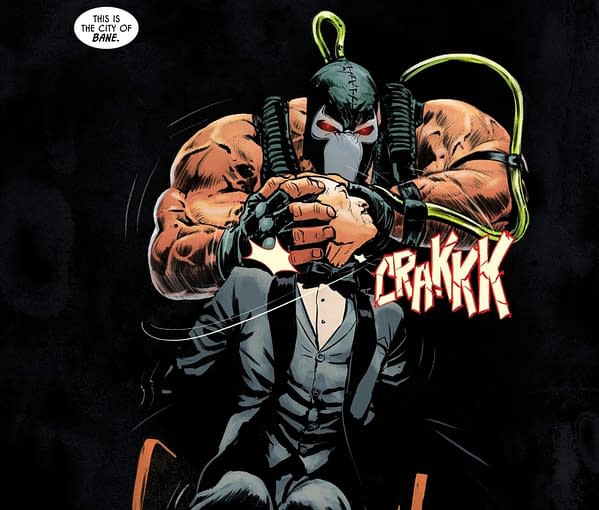 Copies of Batman #77 were suddenly rather harder to find, values shot up and even today a copy just sold on eBay for $15.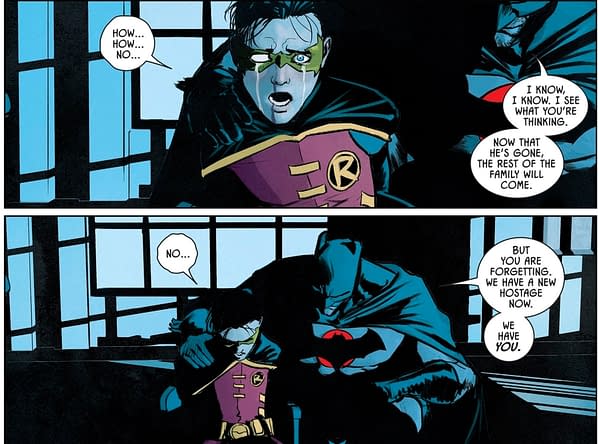 Originally, Bleeding Cool was told that this was intended to be a storytelling trick, an illusion, performed for Damian Wayne's benefit. We discussed the different ways it could all have been a hoax perpetrated on Damian… And we are proud to say we got this one hundred per cent right. And that at some near point, it was planned that the reality would be revealed, the reasons given and the role the Psycho-Pirate played in the deception, laid out for all to see.
But… that now seems to have changed. More than a few insiders were gossiping about it at recent comic convention bars. That the reaction to the storyline has been so strong, that DC Comics has decided to keep it in canon. So Bleeding Cool was right and wrong at the same time. Just the way we like it.
So, yes. DC Comics will not be reversing the death of Alfred Pennyworth any time soon. Even until the end of Tom King's run and into what is looking more and more Bruce Wayne stepping down for a Batman relaunch with Luke Fox, previously Batwing, in the central role.
And while Alfred Pennyworth is a prominent character in the Gotham TV series, as well as in his own prequel series Pennyworth, and likely to appear in the upcoming movie The Batman starring Robert Pattinson, DC Comics seems to have no qualms about the status of their comic book version not reflecting the version seen in other media.
How this all affects Doomsday Clock though… no idea.