Original Pencil Art To Dark Nights: Metal #2 Is Missing After Fed Ex Delivery
The original pencil artwork for the cover for Metal #2 by John Romita Jr was stolen from inker Richard Friend's doorstep. He put the appeal out on Facebook, saying
Just a heads up for art collecting folk and people who really cover Craigslist etc. (piece was lost in San Diego.) A John Romita JR cover was lost by Fed Ex being delivered to my house. It's a Batman metal cover #2. It will still be in full pencils and if it's being sold its basically stolen. The cover is signed JR JR. It has Batman and Wonder Woman on it and a big shot of a monster character in the foreground. Fed Ex claims it was delivered to my house but of course it never was. Just keep your eyes peeled for it. And if you see it anywhere being offered. Let me know! This is a bit of a tight shot of part of the cover. Odds are it will be sold as a "Metal" cover penciled by JR. John luckily snapped a low rez photo of the piece before he shipped it. I spent two days repenciling it from the photo and then inked that. So luckily the cover WILL see print. We'd still like to recover this original drawing for John.
He added,
My guess is it was delivered to a wrong house but it's anyone's guess to who or where/ My neighbors all know me and know I am a comic artist so they'd just bring it over to me/ My wife was in the living room with the front door open…so there's no way it ever was delivered to my front door…the couch is only feet from it..and normally they at least knock on our screen and go "fed ex" and then run off…which I am sure they did. Just not at my house!
Before concluding,
I do honestly feel at some point whomever got the package will try and unload the art…and I am nearly sure someone will spot it. The comic community has a strong game on these fronts.
Here is the original art. If you see it pon sale anywhere, it's stolen. ---
---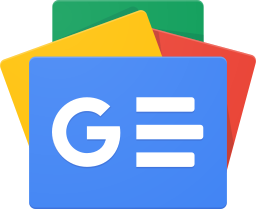 Stay up-to-date and support the site by following Bleeding Cool on Google News today!