Original Sin Promos Peg The Watcher As An Assassinated Witness (UPDATE)
From today's All New Marvel NOW!, a couple of ads for what we now know is Jason Aaron and Mike Deodato's Marvel summer crossover, Original Sin.
And the Watcher being murdered for something he saw.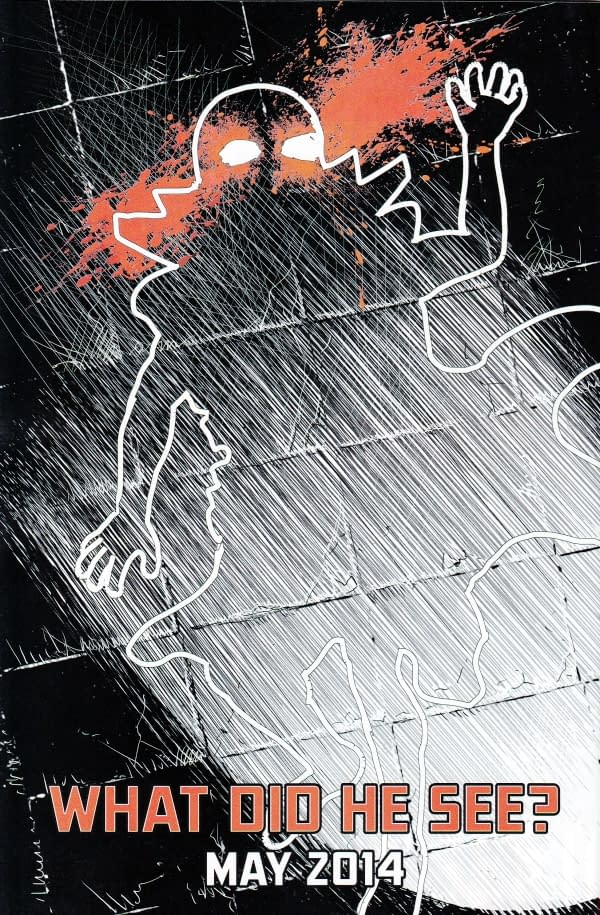 UPDATE: Here's a better look at that visual above,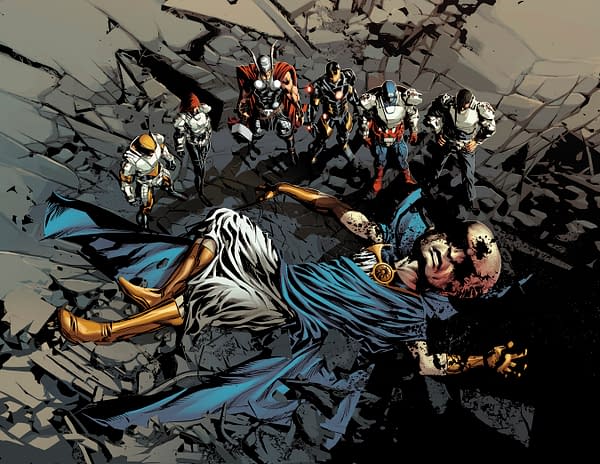 On that basis, the suspects are everyone!
Maybe even Mike Deodato for having to draw two crossovers for Marvel, both called Original Sin, a decade apart…
Comics courtesy of Orbital Comics, London. Currently hosting a Game Of Thrones exhibition featuring the storyboard and illustration work of Will Simpson, who will be giving a public talk on his work on Friday evening.