Posted in: Comics | Tagged: eric hauser, HRL, matt furie, pepe the frog, the adventures of pepe and pede
---
Pepe The Frog Creator Matt Furie Shuts Down Alt-Right Children's Book, Diverts Profits To Muslim Group
Matt Furie, creator of the fun-loving stoner frog Pepe in the comic Boy's Club, has been struggling to come to terms with his character's adoption as a symbol of white supremacy in the so-called "alt-right." And now, Furie has taken the fight for Pepe the Frog's soul to the battlefield of trademark litigation. Furie, with the pro-bono help of law firm Wilmer Cutler Pickering Hale and Dorr LLP, has sued and settled with Eric Hauser, the author of a children's book called The Adventures of Pepe and Pede. Hauser was removed from his position as assistant principal at a Texas middle school after publishing the book earlier this month. And now, thanks to a settlement with Furie, Hauser has been forced to cease publishing the book, which a press release says "espoused racist, Islamophobic and hate-filled themes, included allusions to the alt-right movement and was deliberately targeted at children," in any form, and donate all of the profits to the "Council on American-Islamic Relations (CAIR), the nation's largest Muslim civil rights and advocacy organization."
Furie previously spoke out against the character's misappropriation and even killed Pepe off in a Free Comic Book Day comic. But he later had a change of heart, using Kickstarter to bring the frog back from the dead, asking the Anti-Defamation League to remove Pepe from its list of hate symbols, and even selling some nice enamel pins featuring the character.
Of course, Furie will have a long road ahead of him if he truly hopes to reclaim Pepe the Frog from the Nazis, but this is as good a start as any. Perhaps next, Furie should make a comic where the child embodiment of a Cosmic Cube conjures a pure version of Pepe from memory to punch out the corrupt one?
We'll keep you updated on this story. Stay tuned!
---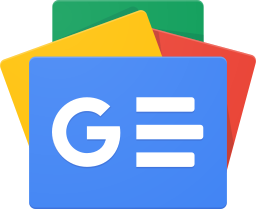 Stay up-to-date and support the site by following Bleeding Cool on Google News today!