Pete Wisdom Dives Into Captain Britain Canon For Excalibur #22
Excalibur and the Krakoan X-Men continue to take deep dives into Captain Britain lore. Otherworld, Saturnyne, Mad Jim Jaspers, Jamie Braddock, and more have been grabbed from Dave Thorpe, Alan Moore, Chris Claremont, and Alan Davis' past works and have been put to use. Well, today's Excalibur #22 doubles down. We'll have the Warpies next.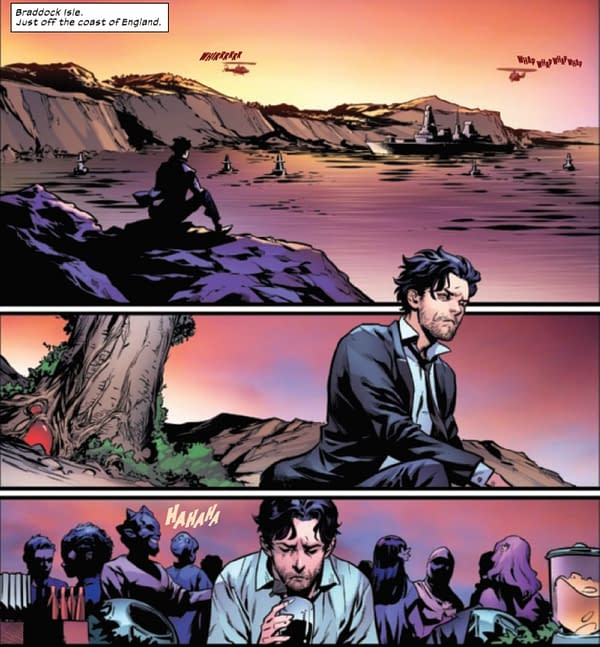 While the main team deals with Sheriff Brightspoke in Otherworld, Pete Wisdom deals with the problem of being a man without a country. The United Kingdom has entered into Krexit, withdrawing diplomatic ties with Krakoa, under the influence of Morgan le Fey, and after sacrificing Pete Wisdom. He may be resurrected, but he has no home but Krakoa to go to – even Braddock Island looking over the UK is not close enough for him. So he is planning to build Jerusalem in this green and pleasant land.
in the days of Brian Braddock being Captain Britain, Betsy Braddock was a telepath and precog, though it would be only later that she would be defined as a mutant. And she shared her life with other psychics, who met sticky ends.
Such as Doctor Destiny – though no one tell DC Comics, okay? It was just a stage name for Kevin. And the others took it hard.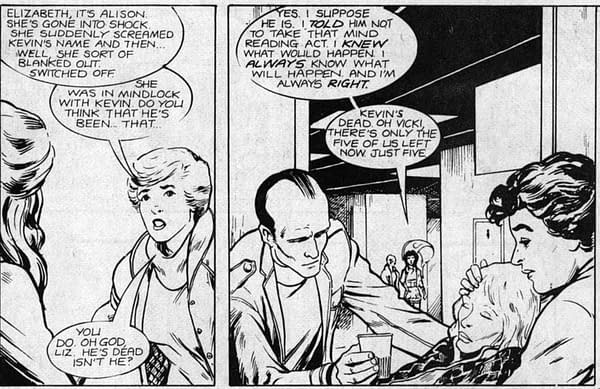 Vicki receives a similar fate. At the hands of a disguised Slaymaster, who is killing the psychics of UK agency S.T.R.I.K.E.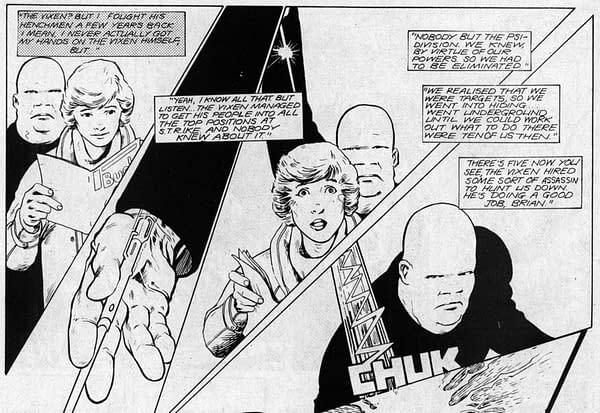 Followed by Avril. With a battle that took place in London's Forbidden Planet comic book store.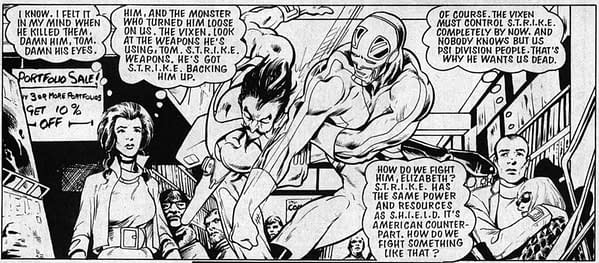 Tom Lennox and Alison Double survived that attack, and they moved in with the Braddocks, with Tom becoming Betsy's boyfriend. What was made very clear was that these psychics were not combatants, not soldiers; they were victims and survivors.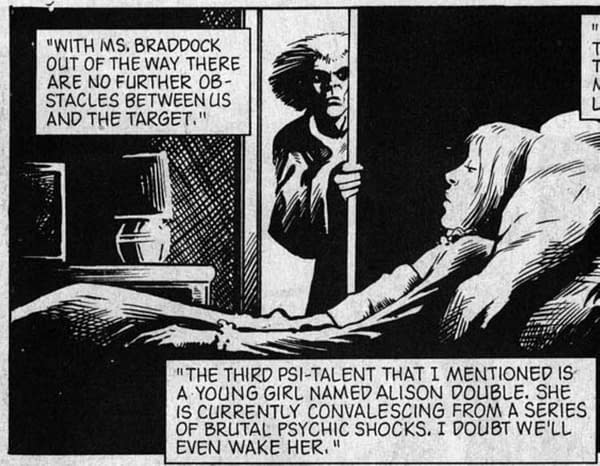 Then Sir James Jaspers happened as well, with one of his Beetle monsters killing Tom while she was connected to Betsy. It was very nasty, on all levels.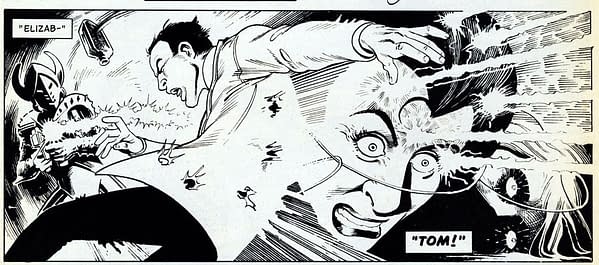 And now? After forty years, they have been resurrected on Krakoa. British psychic mutants, back from the dead, and based on Braddock Island.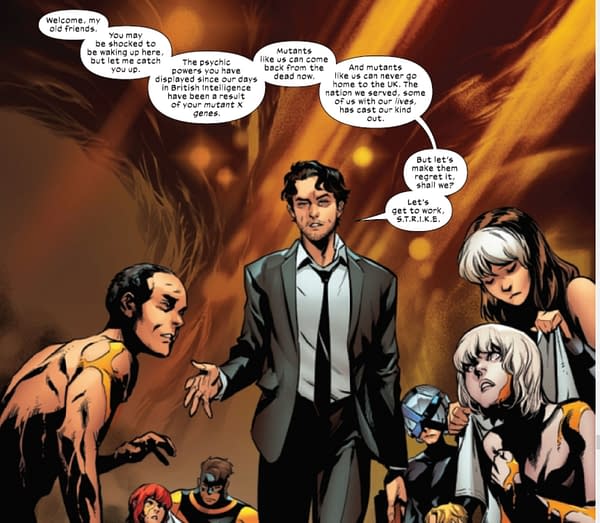 And surnames added (and new codenames, especially for Kevin), news that Alison Double also died – and Vicki getting the surname Reppion – Alan Moore's son-in-law John Reppion who, with Leah Moore write as Moore & Reppion. (UPDATE: Turns out this is down to the Marvel Universe Handbook a couple fo decades ago adding surnames to characters who didn't have them before)
Like we were saying, The Warpies have to be next. But why no Avril Davis? Why was she unworthy of revival – or any of the other psychics who died before them? Excalibur #22 by Tini Howard and Marcus To is published today from Marvel Comics, and another reason for you to pick up that Captain Britain Omnibus when it is reprinted on my birthday. Hint hint.
EXCALIBUR #22
MARVEL COMICS
MAY210609
(W) Tini Howard (A) Marcus To (CA) Mahmud Asrar
THE TOWER AND THE STORM!
With Captain Britain and Excalibur reunited, Otherworld is their domain. An escort mission reveals deep political unrest among Saturnyne's court. And a brutal sacrifice bears fruit. Rated T+In Shops: Jul 14, 2021 SRP: $3.99