Piranha Comics of London, Revitalised in Lockdown, Hiring Staff
Piranha Comics is a small chain of comic book stores – two of them – on the outskirts of London, one in Bromley town centre and another in Kingston-Upon-Thames. The latter, smaller store, is my local comic book shop, and I popped in to pick up some comic books yesterday and – with mask on – entered some chit-chat about the store (only two customers at a time) and how things are going now that they have reopened.
The stores were during April, May and most of June but this gave them the opportunity to dive into their back stock in the Bromley store, and revitalise their online sales operation which has apparently put them in very good stead now that they have reopened.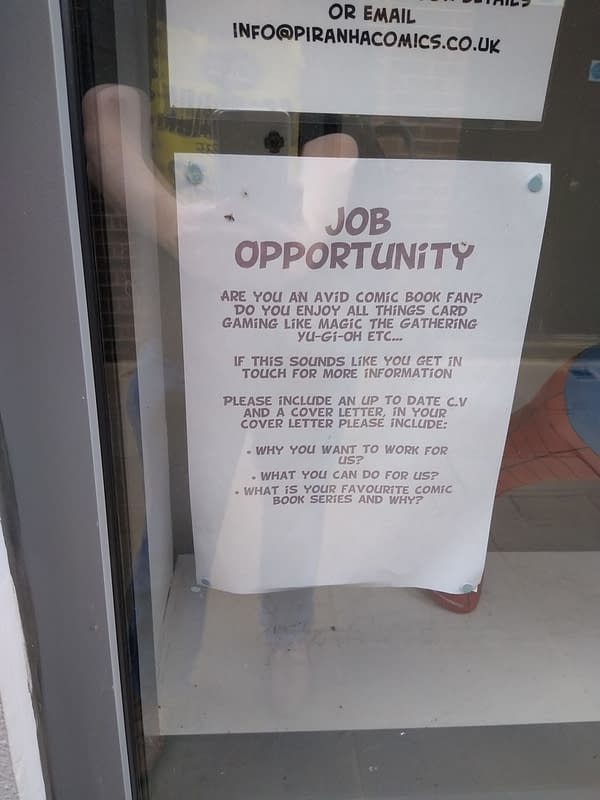 Rather than making staff redundant, a decision that many businesses are going through right now, they are hiring new staff – and will no doubt be in a recipient of the government's announced payments for businesses who bring furloughed staff back into employ into 2021.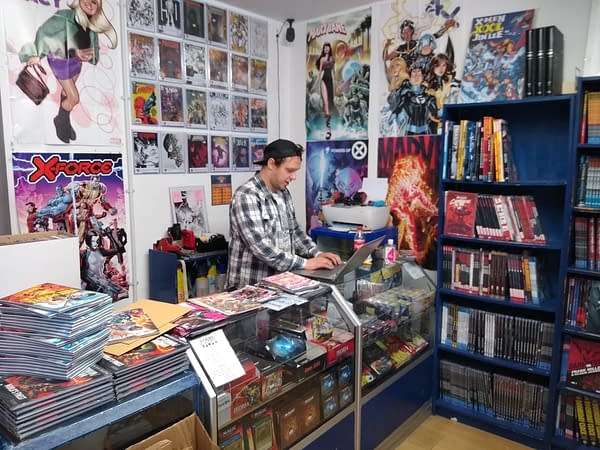 Along with other British stores, they are encountering issues with distribution, but are also making deals with small publishers, and other comic book distributors to stay ahead of the game. They are also looking at opening further stores in the Greater London area.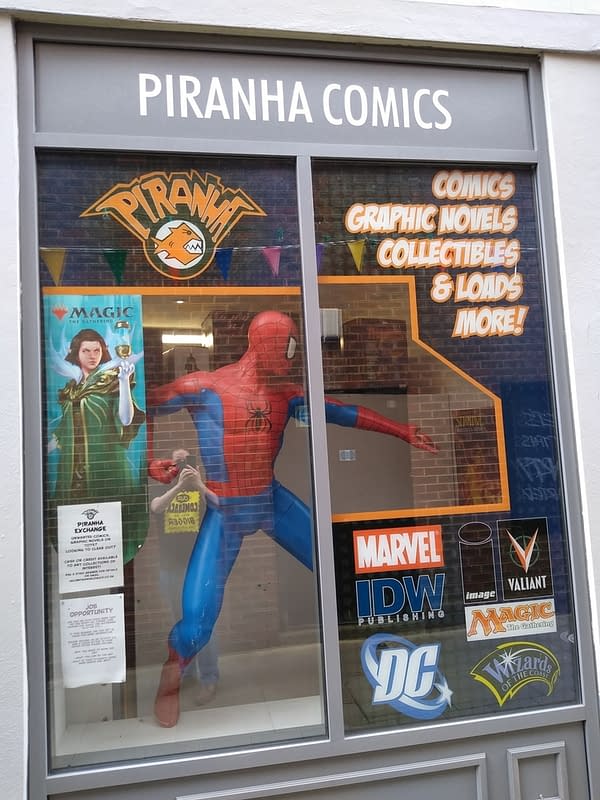 At a time when many are afraid of sharks circling in the water, it turns out that it might be quite a good thing to be a Piranha. Oh, yes, and they are also buying collections.
Piranha Comics are currently:
Piranha Comics Bromley
246 High St,
Bromley BR1 1PQ
Piranha Comics Kingston-Upon-Thames
Unit G 17, Crown Arcade,
9 Union Street, Kingston upon Thames KT1 1RP
And here is a handy way to find the Kingston store, as it is tucked a little out of the way of the main thoroughfare, from five years ago.