UPDATE: The store's website will still be working and is about to be updated, in the interim.
After almost three years, the rather well-regarded comic book store South Side Comics of Pittsburgh, Pennsylvania, is to close its doors for the last time on Saturday, and are running a big sale beforehand.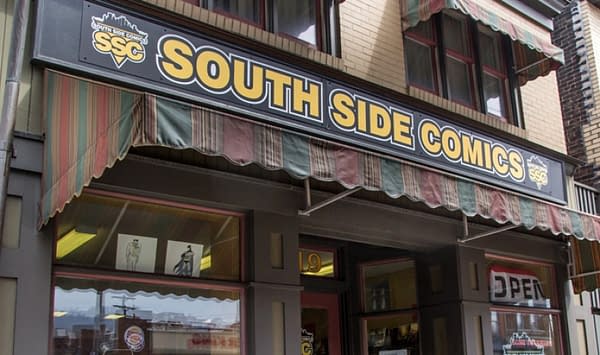 They are meant to open at a new location sometime afterwards. But it won't be on the Southside. And no one yet knows where or when that will be… but for now until Saturday, you can help their moving costs.
The load needs to be lightened so a sale must be had!

Besides new this week and last, all comics are $1.50. That includes back issues.

Premium back issues and variants are 50% off.

Trade paperback and hardcover graphic novels are 25% off. Buy 3, get 1 free.

Buy 2 Funko POPs, get 1 free.

Chess pieces and toys are 50% off.

Statues are 35% off.

Supplies are 20% off.

Subscriptions/holds excluded.

This sale lasts from now until our last day in the South Side, January 6th. On that day, we will have an even bigger sale. Details later.
Enjoyed this article? Share it!