We've already looked at political and economic lessons from Magneto – and historical revisionism from Apocalypse – in today's X-Men #4 from Jonathan Hickman (#9 on the power list) and Leinil Francis Yu. And it addresses one very central point brought up in House Of X and skirted around since. How could Professor Charles Xavier give up on his dream of mutants and humans co-existing in peace. A dream that has informed every X-Men comic book since the beginning and for what, over the decades, he has sacrificed lives for, including his own. But in House Of X, that had all been done away with. Back from the dead in a rejuvenated body, walking – or floating – around with a massive Cerebro helmet, there were doubts about his identity – and his sanity but now the Professor explains it all.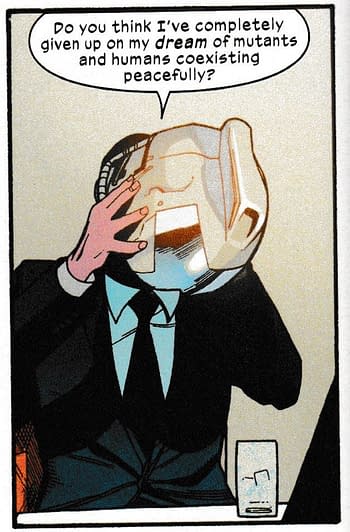 Yes, Professor, we kinda had. Given that you have taken all mutants into an isolationist racist paradise where no human may enter, given genetic parameters on entry that border on eugenics, imposing a governmental council without a democratic mandate and turned the whole place into a shag palace.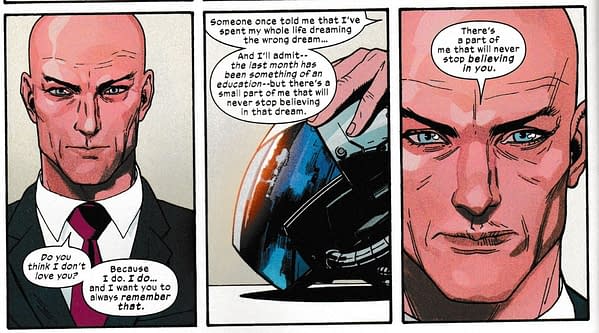 This is one of those tough love things, right? Loving someone so much that you have to dominate, subjugate and control them? Am I the only one hearing King George singing 'You'll be back'? Still, at least it got him to take the helmet off.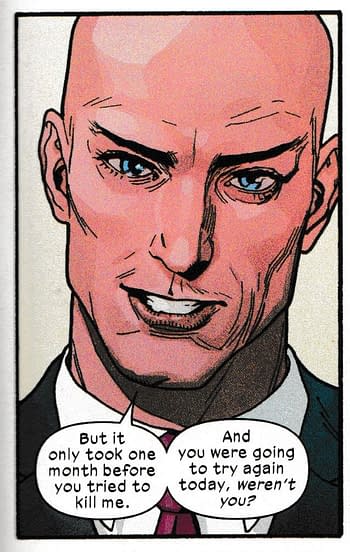 I mean, okay, he does have a point. But then again the bad guys often do… and it isn't long before the helmet goes back on. Red Hood: Outlaw #41, also out today, Written by former X-Men writer Scott Lobdell had something to say about that too. Once you could work out what the hell was going on in that comic.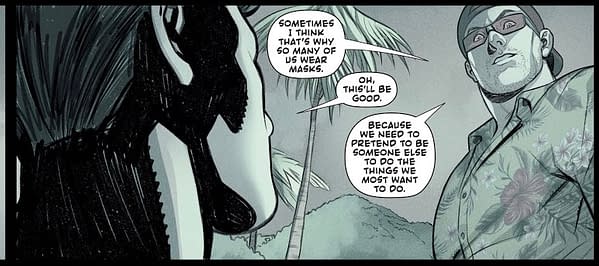 Yes. That.
X-MEN #4 DX
(W) Jonathan Hickman (A/CA) Leinil Francis Yu
The Krakoan leaders attend and economic forum to show the humans what real power looks like
Rated T+In Shops: Jan 01, 2020 SRP: $3.99
X-Men #4 is published today by Marvel Comics in all good comic shops. I bought mine from Piranha Comics in Kingston-Upon-Thames. Piranha Comics is a small south London comic store chain with a small south-east store in Kingston-Upon Thames's market centre, which runs Magic The Gathering nights on Fridays, and a larger south-west store in Bromley, which also runs Magic nights and has an extensive back issue collection and online store. If you are in the neighbourhood, check them out.

Enjoyed this article? Share it!