Project Wonderful Changes Policy On Advertising Over Ms Marvel Nude Images Project Wonderful is an advertising service created by Ryan North that specialises in serving ads to webcomics.
This included the work of Kuduroyo.
As of yesterday, that is.
After the furore regarding his publishing naked sexual commissions of the Marvel teenage character Ms Marvel, it was enough for Project Wonderful to completely overhaul their advertising policy.
They told him, after complaints had been made, that,
We've kept talking at our end about our policy with regard to adult content. Your content posed a situation we hadn't encountered before. sitting in an intersection of grey zones. Our first solution was to disable our ad boxes on a single page — something wed never done before, but something we were willing to try, since we didn't want disable your entire ad box.
However, it turns out that this isn't sustainable, as it would require repeated monitoring of your (and other) sites to make sure that new content didn't require a new single-page ban. We're simply not set up to do things like that. After discussion we've settled on an update to our policy; we're not not going to accept publishers that include content involving nude images of third-party characters. This is aligned with our existing policy to disallow scanlation and similar fan-driven subs or dubs of third party creations. and draws a clear line that makes future calls easier and unambiguous. Part of Project Wonderful's mission is to support content creators of all types. and while we respect the right of fans to make their own fan art. it gets into much choppier seas (for us) when they're naked. Unfortunately this does mean that the ad boxes will be removed from your site and any others we discover that we can no longer support through this policy update. This removal has just been done now.
I know this will be a disappointment for you, and I'm sorry for that, but it was necessary to ensure a scalable and consistent policy for our adult content. There are ad networks that specialize in adult content (google "adult advertising" and you'll find several) and they may be better positioned to help you with your advertising. I'm sorry it wouldn't work out with us!
---
---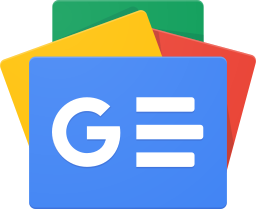 Stay up-to-date and support the site by following Bleeding Cool on Google News today!