Farel Dalrymple's Proxima Centauri Announced at Image Expo 2018
Proxima Centauri by Farel Dalrymple is getting a print publication from Image Comics, just announced at Image Expo 2018.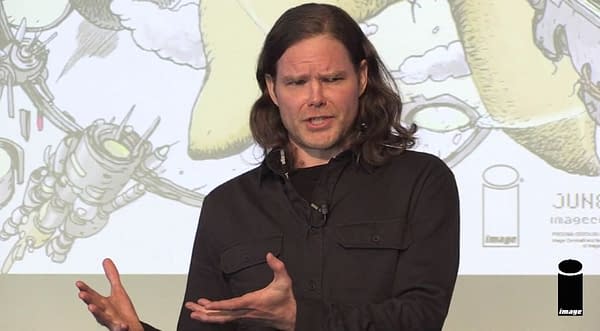 A dreamlike fantasy sci-fi about a kid trying to get away from Proxima Centauri to get back to Earth to find his brother. Oh, and his friend is an anthropomorphic dog. Expect to see characters from his previous comic The Wrenchies mixed up in it all and the first of the six issues to be published in June.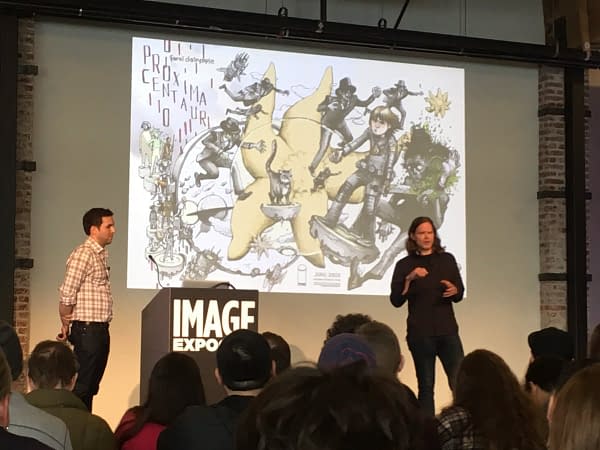 PROXIMA CENTAURI by Farel Dalrymple
Farel Dalrymple returns with an all-new, six-issue miniseries full of psychedelic-science-fantasy- action drama in PROXIMA CENTAURI.
PROXIMA CENTAURI follows the teenage adventurer Sherwood Presley Breadcoat, "The Scientist" Duke Herzog, Dr. EXT the Time Traveller, M. Parasol, Shakey the Space Wizard, and Dhog Dahog. Sherwood is looking for escape from the spectral dimensional space zone and a way back to earth and his brother.
The miniseries will launch in June 2018.
---
---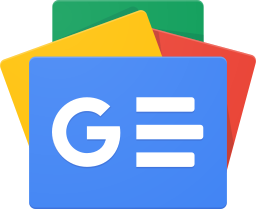 Stay up-to-date and support the site by following Bleeding Cool on Google News today!