I took the girls to see Ghostbusters at the weekend. We all loved it. I may talk about that later.
But it also got me to thinking about previous female Ghostbusters. Now, the receptionist character of Janine certainly took on that role repeatedly in the Real Ghostbusters cartoon.
But there was also a comic from IDW, Ghostbusters: Displaced Aggression by Scott Lobdell and Ilia Kyriazis from 2010 that might deserve revisiting.
One that co-starred the character Rachel Unglighter.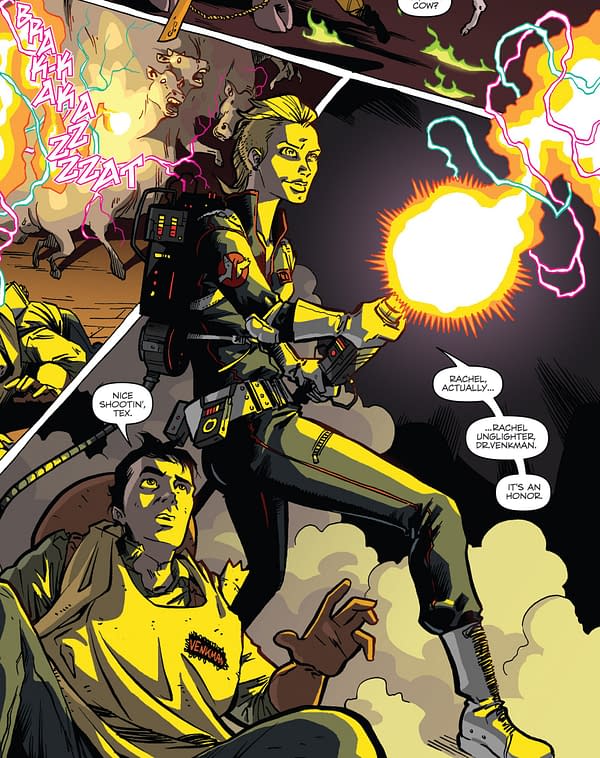 Daughter of Gozer and Norwegian immigrant, Jacqueline Unglighter, posing as a student of Egon. She used her demonic powers and technological knowledge to upgrade the Ghostbuster's equipment and gave Ecto-1 time traveling capabilities… And even suffered a little mansplaining along the way. Despite actually doing everything to save the day. If you are looking for proto-versions for the Ghostbusters movie, this might one comic book to check out…
Enjoyed this article? Share it!