Ray Fawkes and Alvaro Sarraseca Revive Purgatori From Dynamite
After publishing a Vampirella/Purgatori series written by Ray Fawkes, drawn by Alvaro Sarraseca, coloured by Salvatore Aiala, and lettered by Tom Napolitano, they are all returning to one half of that, with a new Purgatori solo series by the pair, from Dynamite Entertainment in October, from Dynamite's Chaos! Comics Imprint.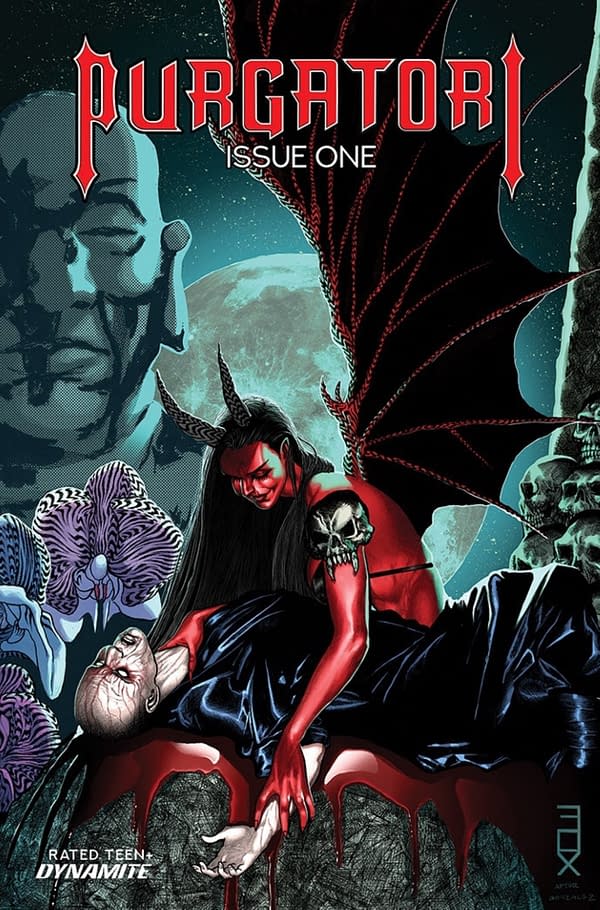 Purgatori is still haunted by the nasty mind worm of Lilith, eating away at her willpower. Next she's got a coven of witches after her body for perverse rituals. All of this and Tori's unique brand of vampirism is reaching a breaking point. Not only does she suck the blood of her victims, but she also absorbs their minds and souls. Now as she comes up on over 2000 years walking the Earth, the chaos and discord of all those voices, personalities, and drives threaten to break her. Sounds like the perfect opportunity for some introspection and maybe therapy, right? Fans can get ready for page after page of bloody mayhem instead! Fans of the character new and old will get the chance to really dig into the essence of the character, on top of the explosive action that any good Chaos title delivers. "Purgatori's always been a wild one, and now that she's got a solo book we're finally going to get a chance to get into the deepest, weirdest parts of her 2000 year-old mind," said writer Ray Fawkes. "This is going to be a Hell of a ride!" With variant covers from Antonio Fuso, Carlo Pagulayan, Russell Fox and cosplay by Nerdy Nereid.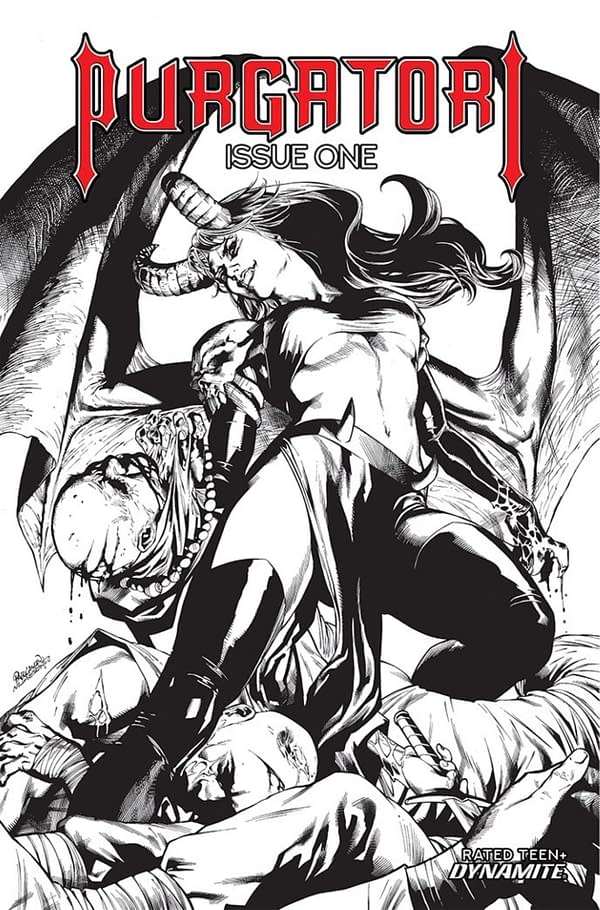 Purgatori was created by Brian Pulido and Steven Hughes as part of the nineties' "bad girl" phase. A crimson-skinned, winged vampire goddess, she first appeared in Evil Ernie: Revenge #1 in 1994 published by Chaos! Comics then later in books published by Devil's Due Publishing in 2004. The intellectual property for future works was bought by Dynamite Entertainment in May 2010 and have been published sporadically since.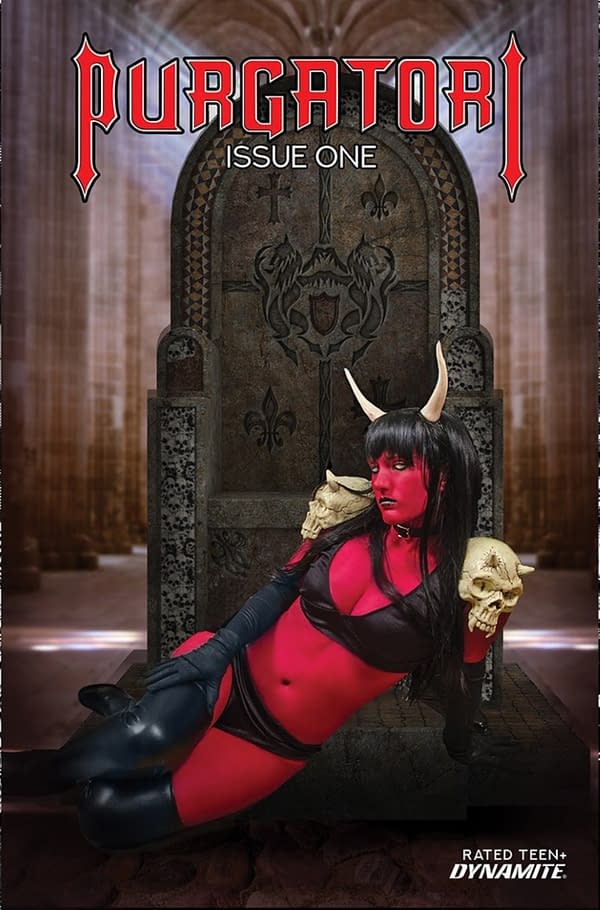 And solidly unaffected by last year's comicsgategate events.