Wasn't I just talking about how Marvel Comics pushed orders for Champions #1 to 400,000, thanks to their exclusive retailer covers and more? Well now, after the few we saw at Baltimore (and that was a new step for Marvel to show and promote them) here's a bunch in better looking nick. And some you may not have seen anywhere else…
No sign of the Scholastic cover which, we understand, made up a rather large percentage of that 400,000 order.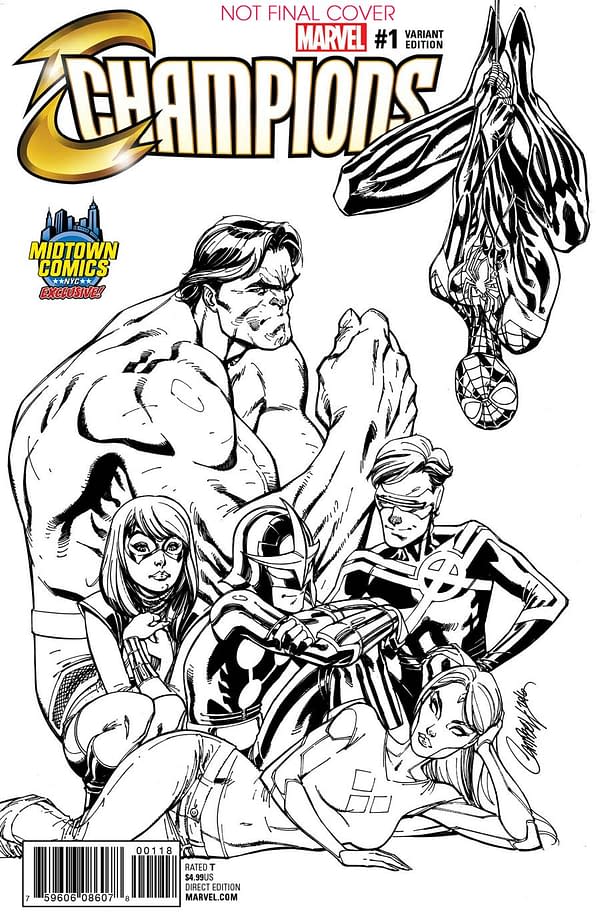 Midtown Comics by J Scott Campbell (unfinished) $10.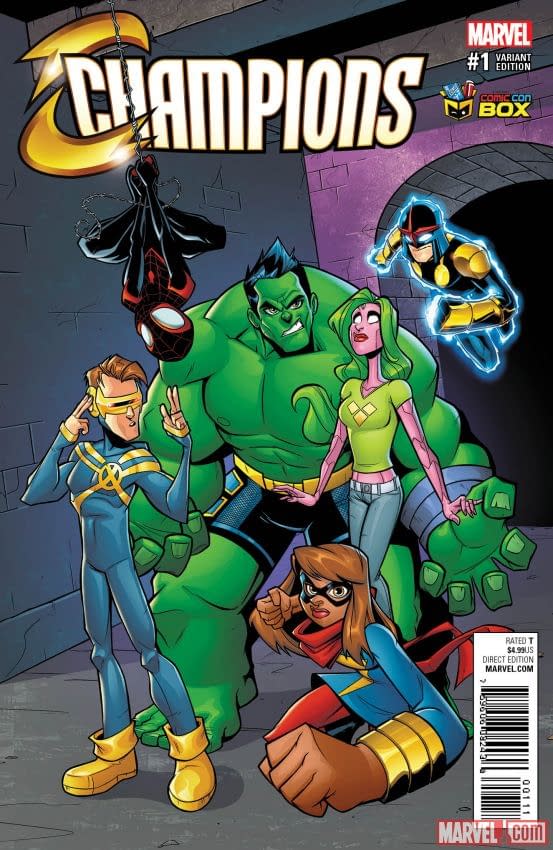 Wizard World variant by Billy Martin. Gamestop by Larry Stroman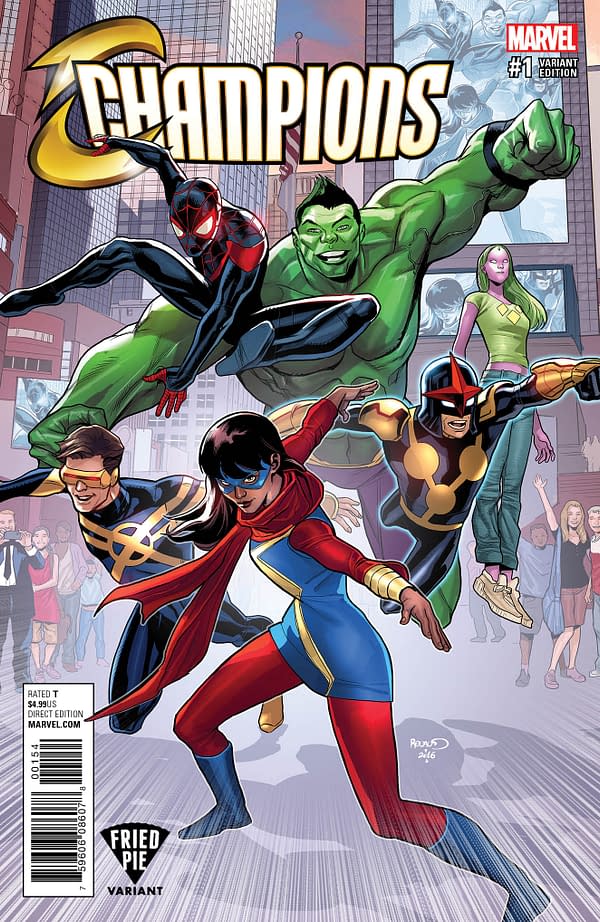 Fried Pie by Paul Renaud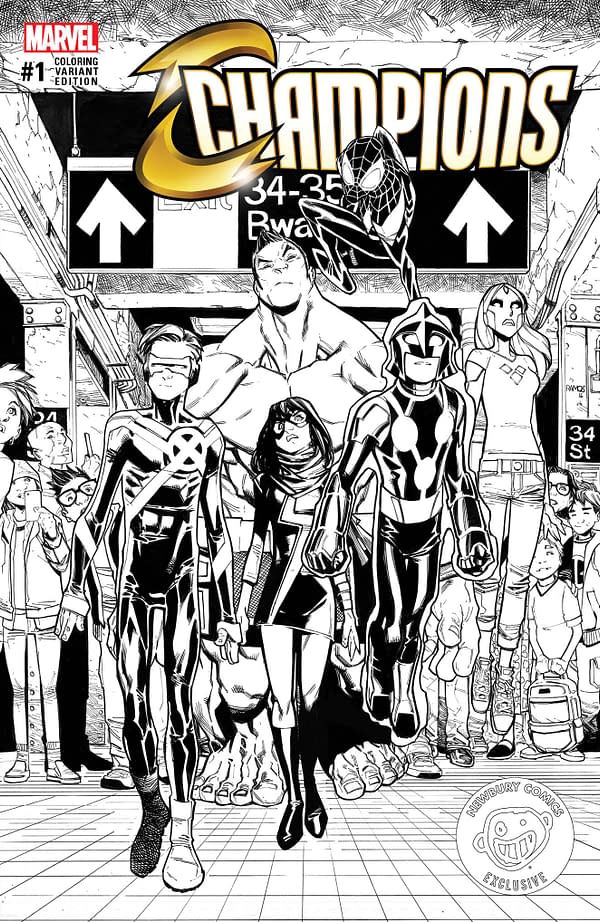 Newbury Comics by Humberto Ramos, Colouring Variant
Comicave by Whilce Portacio
Unknown Comics by Mike Perkins
Wonderworld Comics by Siya Oum
Local Comic Shop Day by Neal Adams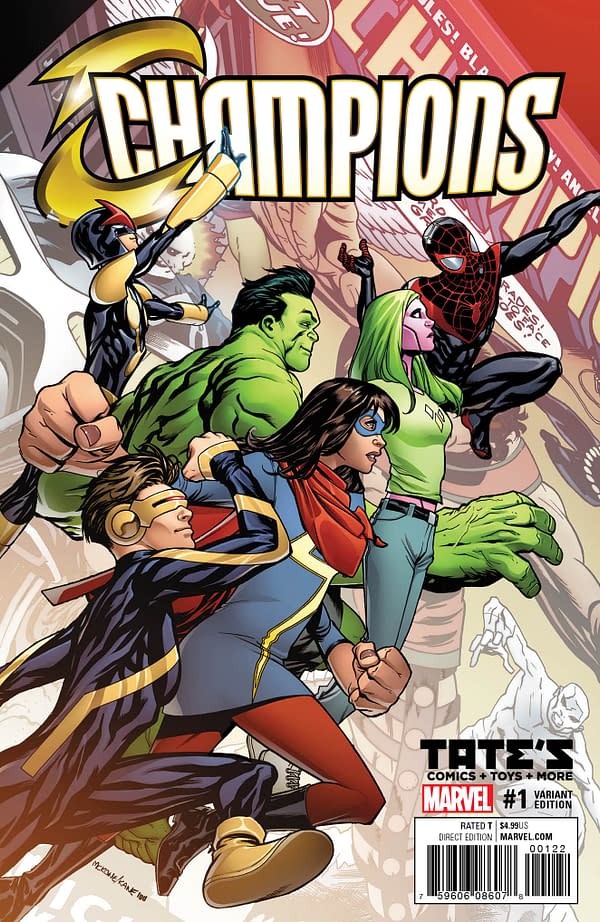 Tates Comics by Mike McKone. You can buy the original art for $1100 here.
Mile High Comics by Mike Mayhew
Golden Apple by David Mack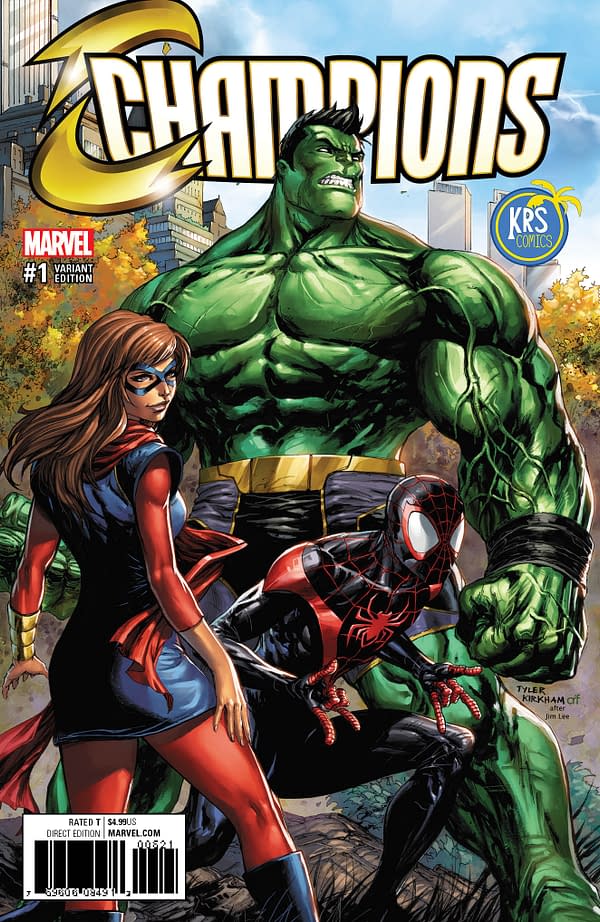 KRS Comics by Tyler Kirkham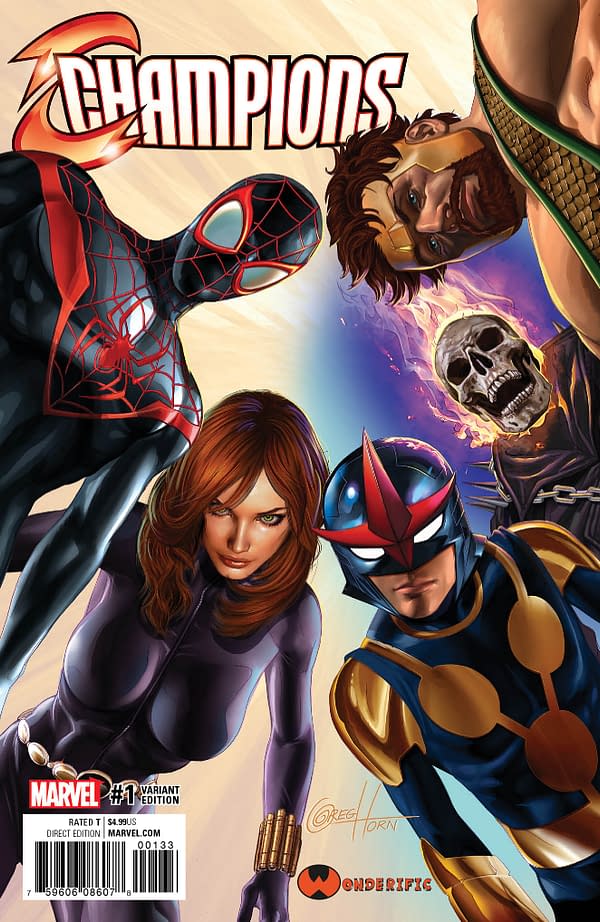 Wonderific by Greg Horn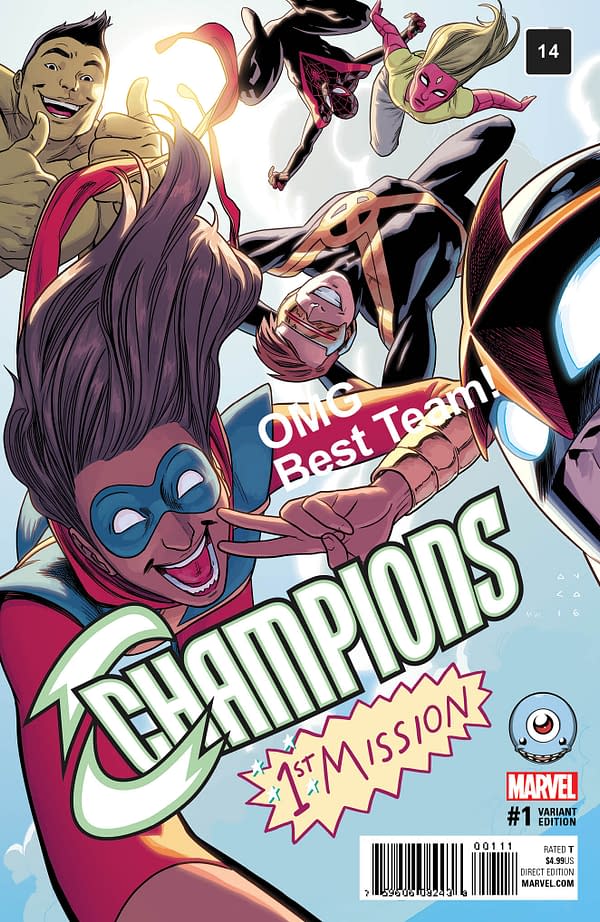 Third Eye Comics by Kris Anka
CBLDF variant by Mike Allred.
Oh and from Baltimore…
We still haven't seen Pasqual Ferry or Elizabeth Torque's covers properly…
Enjoyed this article? Share it!