'68 Whiskey': Ron Howard Directing Dark Military Comedy Pilot for Paramount Network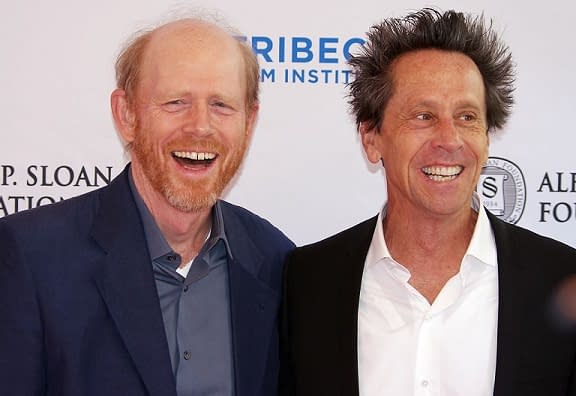 With a premise that feels like a mash-up between Stanley Kubrick's Full Metal Jacket and sitcom M*A*S*H, Paramount Network has given a pilot order to dark military dark comedy series 68 Whiskey (working title). Adapted from the Israeli television series Charlie Golf One, the project stems from Academy Award winner Ron Howard and Brian Grazer's Imagine Television Studios and CBS TV Studios; with the pilot directed by Howard and written by The Brink co-creator Roberto Benabib (Weeds).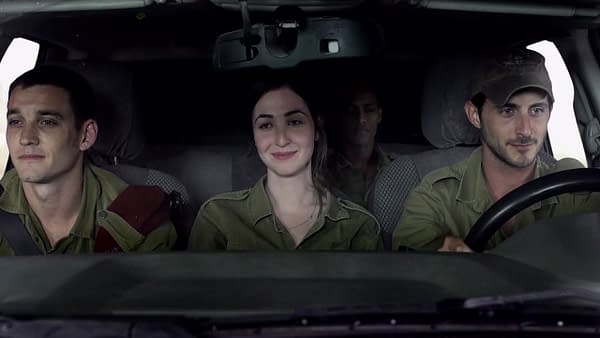 The series 68 Whiskey follows a multicultural mix of men and women deployed as Army medics to a forward operating base in Afghanistan ominously nicknamed "The Orphanage." Together, they endure a dangerous and Kafkaesque world that leads to self-destructive appetites, outrageous behavior, intense camaraderie and occasionally, a profound sense of purpose.
Howard, Grazer, Benabib, and Imagine Television Group Chairman Francie Calfo (Empire, Genius) serve as executive producers. Charlie Golf One creator Zion Rubin will also executive produce, alongside Efrat Shmaya Dror from the United Studios of Israel and Danna Stern from yes Studios. Benabib served as writer/executive producer 0n Showtime's Weeds; and co-created, wrote and executive produced HBO's The Brink, with his brother Kim Benabib. Benabib is currently is a writer and executive producer on Showtime's Kidding, starring Jim Carrey. Imagine Television Studios programming slate includes Fox's Empire; Netflix's Arrested Development; and NatGeo's Genius, Mars and Breakthrough.
Though CBS TV Studios continues to actively produce series for siser streaming service CBS All Access (including Star Trek: Discovery, The Good Fight, Twilight Zone, $1 and Strange Angel), the company has been expanding its presence into other parts of the cable/streaming landscape. Additional projects under the CBS TV Studios banner include Carpool Karaoke for Apple Music; Drop the Mic for TBS; Insatiable, Unbelievable and Dead to Me for Netflix; The Guest Book for TBS; and Our Cartoon President and Your Honor for Showtime.