Posted in: Comics, Recent Updates | Tagged:
---
A New "Name Withheld" For The Comics Industry
Years ago, Erik Larsen wrote an anonymous and controversial letter to the Comics Buyers Guide in which he extolled the possibilities of comic book artists striking out on their own and writing their own stories to draw. It was a milestone in the movement that gave birth to Image Comics. It caused much debate at the time as to the writer's identity and the impact it would have on the industry.
Twenty years later, it's time to do it again. Bryan Talbot posted on the Quality Comics messageboard, a gathering of British creators and readers spinning off from Dez Skinn and Comics International's early forays online. And he reposted the following letter there, that originally appeared on the private Panel2Panel list from who Bryan describes as "a respected US comic writer"
christ, does most comics art stink these days and while overall I suspect the writing is better technically, the plots are mostly excruciatingly repetitive and dull… or utterly pointless…
From one described as "another member"
I go through the comp comics that Steve gets from DC, Bryan, and in my opinion the superhero comics are pretty awful. There's no plot, bad continuity, and lots of fight scenes and empty calories. I don't know what the editors do, but they certainly don't edit the awful scripting and storytelling. And I won't even mention the giant-breasted, meagerly-clothed superheroines. What I've seen of Marvel (though I don't see as much Marvel because no comps) looks like more of the same. I must say that Vertigo is an exception, with quite a few readable books.
And then he hits the motherlode. Someone he describes as a "HUGE name US comic writer" but that he's "censored a couple of lines where he mentions his own work."
Bryan

I get all the DC books free, like Steve, and don't read most of them.

Part of it's that they're just not aimed at me — there are a lot of
line-wide stunts that seem to affect all the books, which makes it hard to
follow them as individual series, but at the same time there's no apparent
interest in building or maintaining a coherent universe. So whether you're
looking for self-contained series or want to wallow in the peculiar glories
of a shared universe (and I like both), they're presented in a way that
messes up either thrill. At least for me.

Add to that the tone of the books, which seems to be overwhelmingly grim,
cheerless and bleak, and it's a sandbox I don't much want to play in or read
about. But like I said, they're not aimed at me.

At times, it seems to me as if DC's approach to comics art is that they want
functional-but-unimpressive storytellers who draw in a stylized manner that
looks like inadequate draftsmanship skills. Over at Marvel, they want all
the coolest, flashiest-looking artists, and storytelling isn't a strong
criterion. If they can tell a story, great. If they can't, it may not be a
problem.

That may be unfair to Marvel — I don't see many of their books at all. And
there are some terrific storytellers at Marvel (Stuart Immonen and Steve
Epting leap to mind) and for that matter, strong artists at DC. They're just
thin on the ground, I think.

There are writers out there who are supposed to be terrific — Jonathan
Hickman gets raves, but I read his first volume of FANTASTIC FOUR, and it
felt like two issues' worth of story crammed into a six-issue bag, without
much context. And I picked up the first issue of another series he did, and
it confused the hell out of me, until I discovered that it brought together
threads and mysteries from three other series without any explanation,
simply assuming the reader was following other series, at which point I just
stopped caring. I don't want to have to read other series to know what's
going on, and I really don't want to have to do it without a scorecard.

I've heard great things about Paul Cornell, too, but everything he's written
has been tied up in some line-wide thing or other, and now over at DC he's
writing ACTION COMICS without Superman in it, which doesn't interest me. So
the first thing I'm going to read by him is KNIGHT & SQUIRE, a spin-off from
Grant Morrison's Batman run, which looks to be self-contained and has
sprightly, engaging art by Jimmy Broxton.

Other bright spots include the new LEGION OF SUPER-HEROES (hi, Paul), which
is self-contained, accessible, and has energetic and clear Eighties-inspired
art from Yldiray Cinar, ZATANNA by Paul Dini and a couple of different
artists whose names I don't recall right now, but who do a fine job,
LEGACIES by Len Wein and artists with names like Kubert and Garcia-Lopez and
Gibbons and Perez, so you pretty well know it's good solid stuff. At Marvel
I've been enjoying CAPTAIN AMERICA by Ed Brubaker and Butch Guice and THOR:
THE MIGHTY AVENGER by Roger Langridge and Chris Samnee, who draws
beautifully, and I pick up books drawn by Tonci Zonjic, who's great in a
Toth-y way. Gabriel Hardman's also an excellent artist and storyteller.

But for the most part I just don't keep up with the big superhero universes
— they're not aimed at me and doing (CENSORED) seems to have worked them
out of my system. I'm far more interested in books like FABLES and
HELLBOY/B.P.R.D. and BEASTS OF BURDEN and Darwyn Cooke's PARKER adaptations
and Holly Black and Ted Naifeh's GOOD NEIGHBORS graphic novels and Joe
Hill's LOCKE & KEY and other books that deliver involving, accessible comics
that don't ask me to buy into a sprawling and inconsistent patchwork of
murky, angry, shock-value events.

I still reflexively save anything that comes into the house that's set in
either of the Big Two universes, on the theory that I might need it for
reference someday, but I have over ten bookcases full of graphic novels and
over a hundred longboxes of comics and am itching for the day my
obsessive-compulsive nature finally lets go and says, "You're never going to
need any of this stuff, you're never going to write another continuity-heavy
DC or Marvel series; scrap it all and only save what you'll reread for
pleasure." It's getting closer, but it's not quite there yet. Maybe after my
new urban-fantasy series THE WITCHLANDS is coming out, and my output is
solidly planted outside those universes. Universi?

For all that, though, I have more comics I want to read than time to read
them in, and no shortage of new stuff coming down the pike. I just can't get
interested in sixteen Batman books that feel to me like plate-spinning in
the dark. Even when someone's spinning the plates well.

I hope there was something of value in there.
Absolutely. If only that Bryan didn't delete mention of The Witchlands, a new series written by one Kurt Busiek…
UPDATE: Kurt has appeared to confirm his authorship in a serious of tweets. When asked if he'd seen it, he tweeted;
Nope. Lovely. Ah well. Bryan Talbot should have asked, for that matter. At least I said lots of complimentary stuff too. I can't imagine Jonathan Hickman'll like it much, and I have no reason to be rude to him. And the architects of the current big two are colleagues and friends, so that's not stuff I'd choose to say to a wide audience.
Online response so far? Mostly agreement.
---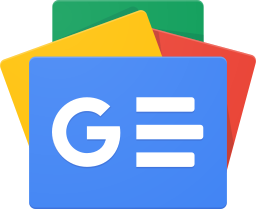 Stay up-to-date and support the site by following Bleeding Cool on Google News today!