Alex Rider: Sony Pictures Television Adapting Anthony Horowitz's Teen Superspy for Television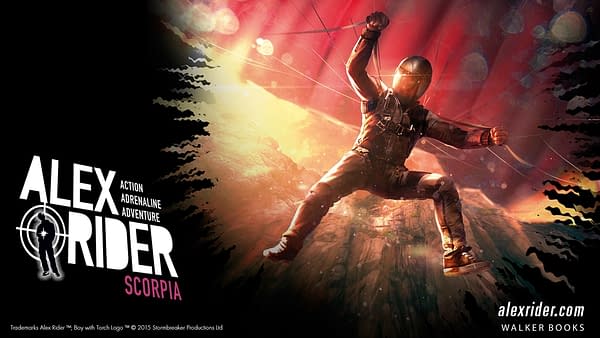 Twelve years after Alex Rider made his feature film debut comes word that Anthony Horowitz's teen superspy is heading to television as an eight-episode series, courtesy of Sony Pictures Television's (SPT) International Production and Worldwide Distribution. Eleventh Hour Films (EHF) optioned the screen rights to Horowitz's novels in 2017, and will work directly with both SPT divisions during production. Guy Burt (The Borgias, The Hole) will pen the adaptation, with EHF's Eve Gutierrez and Jill Green executive producing alongside Horowitz and Burt.
"So many Alex Rider fans have been asking me when he would be returning to the screen – and I couldn't be more excited that it's finally happening. Guy Burt has perfectly captured the danger and excitement of the books and I'm sure the series will have universal appeal."

– Anthony Horowitz
Here's a look at Point Blanc, the second book in the Alex Rider series and starting point for the television project: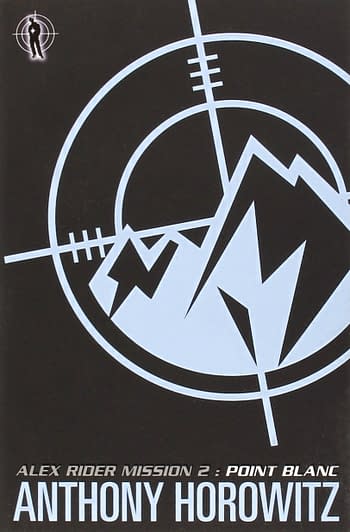 Investigations into the "accidental" deaths of two of the world's most powerful men have revealed just one link: both had a son attending Point Blanc Academy – an exclusive school for rebellious rich kids, run by the sinister Dr Grief and set high on an isolated mountain peak in the French Alps. Armed only with a false ID and a new collection of brilliantly disguised gadgets, Alex must infiltrate the academy as a pupil and establish the truth about what is really happening there.
Though British broadcaster ITV was involved with the series in its early stages, Alex Rider doesn't currently have a broadcaster. The twelfth book in the Alex Rider series, Nightshade, is scheduled to be published in 2019.
"This is a big-brand property with a passionate following, and with Guy's fantastic writing and the talented team at EHF, we are pleased to be bringing these gripping stories to life and making a unique show that will appeal to young-adults."

– Keith Le Goy, President-Worldwide Distribution and Networks, SPT
"With the television landscape evolving so rapidly it feels like the perfect moment to be partnering with SPT on Alex Rider and even more exciting that it will be their first original commission. The combination of Guy Burt's brilliant character-driven scripts and the legacy of Anthony Horowitz's books gives us all the ingredients for a truly distinctive spy drama."

– Eve Gutierrez, Head of Talent, EHF