Artists Writers & Artisans (AWA) is a comic book and digital media publisher, owned and operated by creators, founded by Marvel alumni Bill Jemas and Axel Alonso, along with Jon Miller, the former CEO of News Corp. Fully funded by James Murdoch and Lightspeed Venture Partners, AWA is publishing original comics from the likes of J. Michael Straczynski, Reggie Hudlin, Garth Ennis, and Frank Cho. Their first full solicitations are below, from Upshot, an imprint of AWA. Made up of creator-owned stories and a shared superhero universe, led by the upcoming release "The Resistance." Here are their solicitations for March 2020.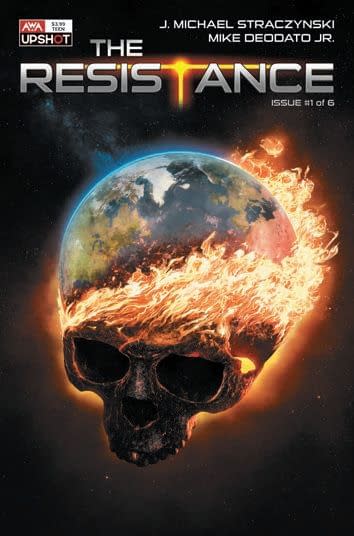 The Resistance #1
On-Sale: March 18, 2020
Cover Price: $3.99
Writer: J. Michael Straczynski
Artist: Mike Deodato Jr.
Colorist: Frank Martin
Cover: Razzah
Letterer: Sal Cipriano
Diamond Code: JAN201608
Variant Cover by Mike Deodato Jr.: JAN201609
Audience: Teen
Synopsis: J. Michael Straczynski and Mike Deodato Jr.'s The Resistance is the launch of our new shared universe. It's the first of many titles that will introduce new heroes and villains, created and rooted in the 21st century.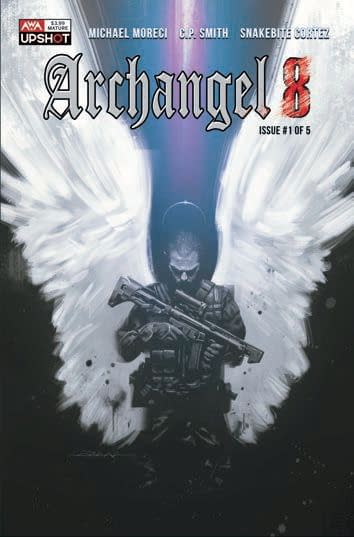 Archangel 8 #1
On-Sale: March 18, 2020
Cover Price: $3.99
Writer: Michael Moreci
Artist: C.P. Smith
Colorist: Snakebite Cortez
Cover: Jeff Dekal
Letterer: Sal Cipriano
Diamond Code: JAN201610
Audience: Mature
Synopsis:In a world beyond the sight of mortals, Heaven and Hell wage war for the souls of man-kind. Principal among God's legion are seven archangels written about in religious texts for millennia. But there is an eighth archangel, known only from passing allusions in Apocrypha, who operates under a different code. Fighting without God's sanction, he faces the enemy on his own terms, and shows just how bad good can be.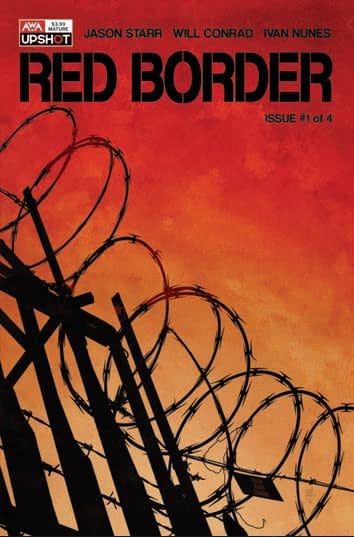 Red Border #1
On-Sale: March 18, 2020
Cover Price: $3.99
Writer: Jason Starr
Artist: Will Conrad
Colorist: Ivan Nunes
Cover: Tim Bradstreet
Letterer: Sal Cipriano
Diamond Code: JAN201611
Audience: Mature
Synopsis:mWhen a young, middle-class Mexican couple targeted for death by the Juarez Cartel flee across the border into Texas, they wander into a house of horrors beyond their wildest imagination. Rescued by a mysterious local who takes them to the safety of his family's ranch, the couple soon realize their hosts have more than just skeletons in their closet, and the army of assassins on their trail might be the least of their problems.

Hotell #1
On-Sale: March 18, 2020
Cover Price: $3.99
Writer: John Lees
Artist: Dalibor Talajić
Colorist: Lee Loughridge
Cover: Kaare Andrews
Letterer: Sal Cipriano
Diamond Code: JAN201612
Audience: MaturemSynopsis:
You won't find it on any map, but if you happen to be driving down Route 66 late at night and you're truly desperate for shelter, sanctuary or secrecy, you might see a battered sign on the side of the road: The Pierrot Courts Hotel – where many check in but few check out.
Enjoyed this article? Share it!