Bestselling Novels The Good Thief's Guide May Become TV Drama Series On ABC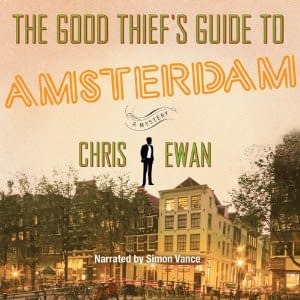 The team behind Bones on Fox have began working on their next series, with Deadline reporting ABC has picked up The Good Thief's Guide from Hart Hanson and Andrew Miller. ABC is giving the potential show a script commitment with penalty, which basically means they're confident in the project, as they'll have to pay up if they end up not liking what Hanson and Miller do and decide to not go forward with it.
Based on the novels by Chris Ewan – which follow a charming protagonist who travels the world while blogging about it and earning a little side money from stealing things for elite clientele – the show is projected to be heavily serialized, with each season taking place in one locale and involving one elaborate heist. Makes sense, since book one in Ewan's books is A Good Thief's Guide to Amsterdam, followed by A Good Thief's Guide to Paris, then Vegas and Venice and so on and so forth.
I haven't read these books, but the show sounds like it could be a more fun, less stressful 24, which means it could be just the right amount of fun and stress, let's be honest.