Dan Wickline was a reporter, reviewer and interviewer for Bleeding Cool for many years, but has now moved onto greater things. Writing creator-owned books at Image Comics like The Freeze, editing Nancy Collins on a new Vampirella prose line and now writing the novelisation of The Boys.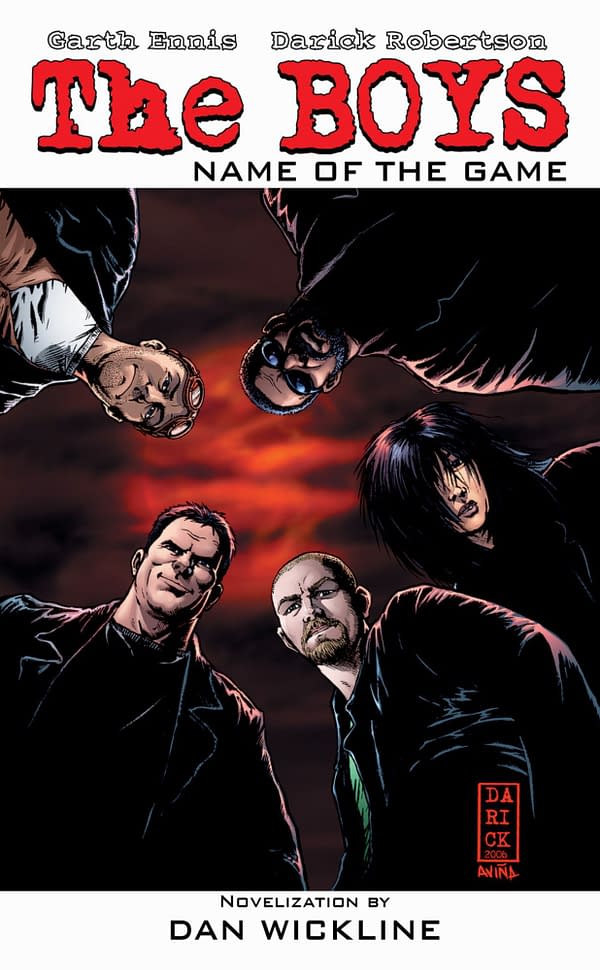 Not the TV series, mind, but the comic book, the first 6 issues as written by Garth Ennis and drawn by Darick Robertson, now turned into prose and published by Dynamite.
In a world where costumed heroes soar through the sky, and masked vigilantes prowl the night, someone has to make sure the supes don't get out of line. Hughie Campbell is in love for the first time in his life. Everything is going perfect with Robin until she is tragically killed as collateral damage in a battle between supes. Annie January has just achieved her ultimate dream. As the hero named Starlight, she is promoted to the most powerful team of heroes in the world – The Seven. That dream quickly turns into a nightmare when she sees the truth about her idols. Billy Butcher lost his wife due to one of the most powerful supes. He's tasked by the CIA to reunite his team to get the supes in check, by whatever means necessary. When Butcher recruits Hughie for The Boys, the grieving young man finds a purpose in a world of superpowered narcissists living like they're gods. When these forces come together, all hell breaks loose. The Boys: Name of the Game novelizes the first six issues of the hit comic book series from Garth Ennis and Darick Robertson which served as the inspiration for the hit Prime series.
We begin with getting a little bit more of Wee Hughie's background that, as with the comic books, smacks a little of the comic character Oor Wullie.
You can read the rest of the preview – and buy it – right here.
Enjoyed this article? Share it!