Join Bleeding Cool's 60 Minutes/Stormy Daniels Live-Blog Sunday Night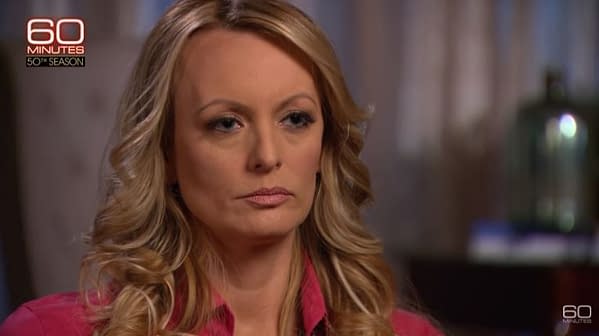 Sunday night is turning into a televised "perfect storm" of pop culture, presidential politics and the press — and since we know you're going to be watching anyway (no judgement), why not let your brothers-and-sisters-from-other-misters here at Bleeding Cool ride shotgun on the spiraling rollercoaster we call Stormy of the Century: Bleeding Cool's 60 Minutes/Stormy Daniels Live-Blog!
On Sunday night, March 25, beginning at 6:45 p.m. ET, join us for a guaranteed unique take on just how screwed up things have really gotten as porn actress-director-screenwriter Stormy Daniels (The 40-Year-Old Virgin, Knocked Up) sits down with 60 Minutes' Anderson Cooper to talk (barring any last-minute injunctions) all things Donald Trump (aka "David Dennison").
"I've been invited to give interviews to literally hundreds of media outlets around the world. What is shocking to me is, I haven't received a single request, not one, from Fox News. And I've cooperated with them just like I have with other networks, and I've been prompt in attending to their request. But I haven't received a single interview request, not one, from Fox News." – Michael Avenatti
Here's a very brief, non-nosebleed-causing overview for those lucky enough to have been living under a rock for the past 15 months.
In January 2018, The Wall Street Journal reported that Trump attorney Michael Cohen had paid Daniels $130,000 several weeks before the 2016 presidential election for her to keep quiet about an alleged affair she had with Trump 12 years earlier through a non-disclosure agreement (NDA).
Now, Daniels is looking to tell her tale, and her attorney Michael Avenatti has proven himself to be formidable legal and public relations foe to Trump and his team. From publicly offering to return the money paid through the NDA to alleging that the agreement was null and void because Trump's signature is absent from it, Avenatti's maneuverings have put the President in a tough spot ahead of Sunday night's 60 Minutes broadcast.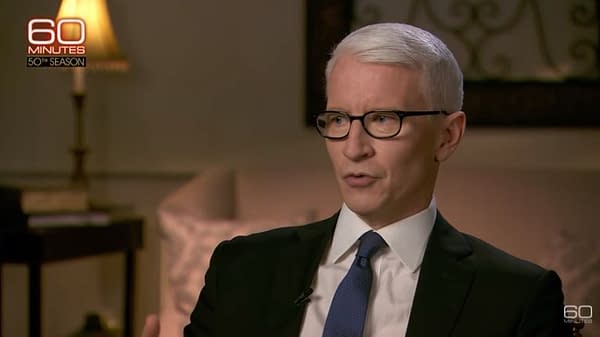 So with that said, let's take a look at what our late-night talk show hosts — 2018's wave of real news reporting — have to say on the matter:
https://youtu.be/B01uWEvmznE